Publicis Groupe Bans Awards Programs
The CEO of Publicis Groupe SA has notified employees worldwide that he is barring all of its worldwide agencies from entering awards programs or other paid marketing initiatives.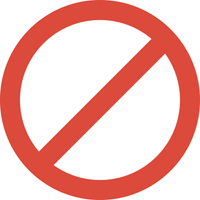 The new CEO Arthur Sadoun, installed earlier this month, let employees know of the new rule through a memo written by Frank Voris, the CEO of Publicis Groupe's financial services, citing a move to save money as the reason.
The memo, reportedly leaked to the media, said that company is seeking a 2.5% cost savings by banning paid marketing, including the pricey Cannes Lions and trade shows.
Mumbrella Asia reported that the ban is part of a move toward an artificial intelligence platform to connect the company's 80,000 employees worldwide.
There were plenty of social comments once the news broke. Some called it a move in the right direction as long as the money saved doesn't go to the C-suite in the form of bonuses. Another read, "Even if some of us hate awards because of scams etc, awards do give some form of recognition and satisfaction to the team who slogged and work hard for a project – especially if it's a functional and successful one. It motivates the team to work harder." Read the article …
Related articles: