Nestlé Toll House Bakes Personalization into its Baking Web Site
Just the mention of the brand Nestlé Toll House conjures up images of freshly baked chocolate chip cookies pulled from the oven and the delightful scent of warm chocolate washing over the kitchen.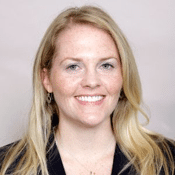 The brand certainly has broad brand recognition and plenty of positive consumer sentiment. However, when it comes to driving—and keeping—bakers at its  "Very Best Baking" website, Nestlé needed a new recipe. The site was outdated, demanded a more modern aesthetic and, perhaps most importantly, needed to personalize customer experiences with the capability to serve relevant, relatable content to its users.
Most people arrive at the site through broad Google searches using search words like chocolate cake or muffins. To encourage loyalty and repeat visits, the marketing team at Toll House embarked on a journey to deliver that personalized experience to site visitors.
"We know consumers want these personalized experiences," says Heather Green, marketing manager at Nestlé Toll House. "They expect from brands that content is applicable to them when they want it. We have the opportunity to delight them with new and different ideas that they may not have thought of or that Toll House can deliver on."
In fact, nearly eight in 10 consumers said that personally relevant content increases their purchase intent for a brand's products and services. Nearly half (45%) aren't even interested in engaging with content that is not relevant to them. That number jumps to 51% when talking about Millennials, according to a joint study from OneSpot and Marketing Insider Group. The survey was designed to better understand U.S. consumer attitudes, preferences and expectations for personalized branded content.
With more than 2,000 recipes across the Nestlé site, including content from other Nestlé brands, the task was a bit daunting. Nestlé turned to content marketing platform OneSpot for help.
Toll House began by looking for incremental ways to build personalized experiences, test them out, make improvements and build and expand on successes.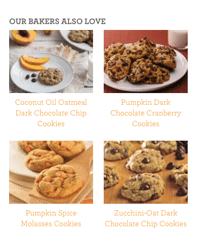 Last April, it began testing two sections. The first, "Our Bakers Also Love," serves recipes based on a wide range of data points in real time that are personalized and relevant to the user, including ingredients, lifestyle and occasions. For example, a click on Red Velvet Cupidcakes, pulls up the recipe, along with four additional choices displayed in the "Our Bakers Also Love" section. Choices like Vanilla Carmel Cheesecake or others that can send users off in new directions on the site, like Nestlé Toll House Chicken Mole, are all paired with delicious looking images.
"This section unlocks opportunities to keep consumers on our site and clicking on new content," Green says. "We know more and more consumers are looking for personalization and that's what will get them to come back."
The second test is the "Recommended for You" section, which appears at the bottom of the same page. This section also draws on visitor history and individual consumer behavior to keep visitors at browsing for that next piece of inspirational content.
Green says Nestlé Toll House measures clicks and hang time to see which sections are working harder or are more appealing from the user standpoint. The team mines the data to see if personalized content is preferred based on ingredients, history or lifestyle and builds on what's working.
"Consumers have so many choices when it comes to recipe content." "As brands, how can we stand out and get consumers to view our content and personalize those interactions over time," Green says. "We're in the infancy of our journey."
House has seen a significant lift in engagement and the number of people who are using more than one recipe. With that success in hand, the brand is expanding its partnership with OneSpot to begin personalized email campaigns to its vast base of loyalty members.
"Overtime, our loyal bakers will start to get emails that feel very personalized, built around certain ingredients or lifestyles," she says.
Another initiative is to understand how personalized content can extend into social and digital and to find efficiencies to deliver on that.
"It can be expensive, so that's the last part we want to figure out; To prove over time that the web site and this personalized content are working," she says. "It's important for us to think about ways to integrate this personalized content, for us its starting small and make sure we're getting it right."
Related articles:
Three Ways to Put Humanity Back into Digital Marketing
Hilton, Prudential, Xerox, Nestlé Waters Discuss Martech Challenges