Maximizing the Value of Your Email List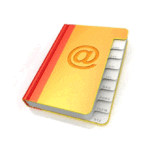 For many B2B marketers, their email list is one of their most valuable assets. But determining the true value of an email address is tricky business.
Like anything, the ROI of your email list fluctuates in direct correlation to what you actually do with those names. Are you just sending out one general monthly newsletter to your entire target customer base? Or, are you creating communications customized to different segments of your audience, timed to their needs and specific market?
As Kyle Harper, the digital marketing coordinator at Harvard University wrote recently on Skyword.com, there are a number of different models B2B marketers use to estimate the value of their email addresses. Often it comes down to the likelihood of a recipient to convert, multiplied by the average lifetime value of that conversion, minus cost of acquisition.
Simple enough, right? But as Harper points out, many brands continue to silo email marketing in its own channel, and that's a mistake. Automation can help marketers get more out of their email marketing strategy, enabling them to set up reengagement campaigns, reward customer actions and much more.
"Understanding your email list should be the essential goal for any content marketer," writes Harper. "From knowing where your addresses can be put to good use outside of publication to simply seeing who's actually on your list, your addresses will continue to be the lifeblood of your content marketing efforts—so long as you maintain their health and put them to good use."
Read the complete Skyword article here.
Related Articles:
Email Marketers Want Automation Capabilities from ESPs: Survey
The Secrets to B2B Email Success? Clarity and Urgency
New Database Gives Randall Reilly 360 Customer View