Marketers Unprepared for Cross-Channel Marketing: Forrester
It's surprising how unprepared marketers are to take on cross-channel marketing considering that 78% believe the strategy is either "important" or "very important" to their business.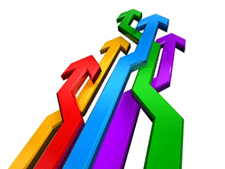 These believers reported that the importance of cross-channel marketing is that it increases efficiency and improves campaign return on investment and customer relationships, according to a recent study from Forrester, commissioned by ExactTarget.  Still, they practice multichannel marketing narrowly with 74% integrating email and display with at least one other channel, but many fewer participants integrating other channels. Half have integrated search retargeting and less than a third have integrated mobile text and app messaging.
As for being prepared to take on the task and using a scale of 1 (very prepared) to 5 (extremely unprepared) only 6% said they were "extremely prepared" (5) to manage cross-channel marketing; 33% rated their preparedness as a 4, 36% fell in the middle (3), another 18% (2) and 6% reported being "very unprepared" (1).
The work is done is various ways. Internally, 39% have a central team to manage interactive marketing communication regardless of channel. Another 44% have individual teams responsible for individual channels and 14% rely mostly on external agencies to manage cross-channel communications.
Challenges
The study found that marketers continue to struggle to understand customer interactions across channels and manage execution across multiple technologies. They cited limited staff, budget and inadequate skills as the reasons.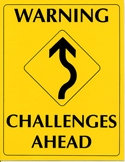 As for staffing, 49% reported not having enough employees, 42% don't have the in-house technical expertise to execute and measure cross-channel marketing and 37% said their staff is structured into separate groups with no visibility into each other's programs.
Others said managers don't collaborate well, that staff has conflicting goals, that internal and external resources can't be managed effectively together and that staff has the wrong or inadequate skills.
Technology matters most
In a sign that technology plays an important role in managing cross-channel strategies, marketing departments are increasingly owning the budget for technology needed to power these interactive programs; 70% of survey takers fall into this camp. But this budget is still quite small. Half of respondents own less than 10% of their company's overall technology budget.
Even so, the study found that cross-channel success depends on technology. Advanced marketers have the capabilities to use technology to aid program execution, data collection and process management across channels.
Respondents use a host of technologies to manage their programs (see chart below) because many believe there is no single tool that can do the job. Fifty-one percent said that current marketing technologies fall short in cross-channel analytics, 44% on tracking standard key performance indicators across channels, 42% the capability to provide a unified customer view and house data in a usable, accessible format. Another 38% said the technologies fall short on the ability to easily understand cross-channel performance and manipulate report.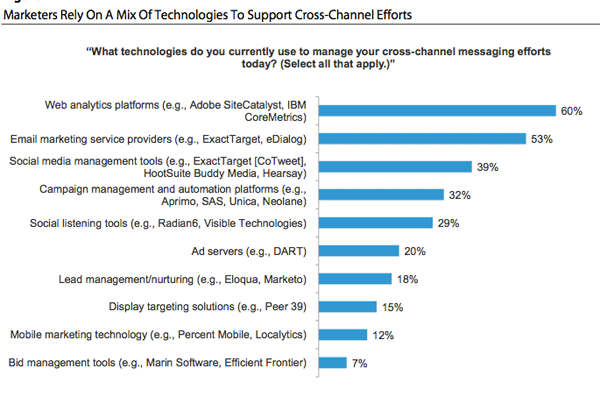 Those responses provide a window into why 76% would like one integrated messaging platform to manage all customer data and execute across all digital direct channels.
Consumers are playing a role, too. They know marketers are trying to reach them across multiple channels and expect consistent experiences at the touch points they prefer.
Follow the leaders
Results of the study suggest that sophisticated marketers provide strong models for lower-level marketers to follow. Four levels of cross-channel marketers were identified with the most advanced segment being the smallest, just 5% of the sample. However, this group demonstrates behaviors significantly different from the study averages. They are tenured interactive marketers already integrating all of the channels they apply. They indicate fewer challenges and the challenges they do face are more advanced than the rest of the survey respondents. For example, the least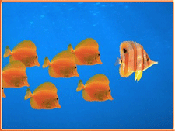 sophisticated group struggles to execute cross-channel campaigns, while the most advanced segment, which skew toward big companies from the media industry, want to improve their cross-channel customer insight.
Here are the lessons learned from advanced cross-channel marketers:
Adopt an integrated technology platform. Forty-two percent of respondents and half of the most advanced segment are "very" or "extremely interested" in a single platform to
manage cross-channel programs. The report suggests that marketers invest in an online marketing suite in order to sidestep the inevitable long-term impact of siloed approaches on the customer experience and marketing ROI.
Lobby for more technology budget. Nearly 80% of the least sophisticated marketers controlling their companies' interactive technology budgets can access less than 10% of their company's overall technology spend. This explains why unsophisticated cross-channel marketers are disappointed in how well they can execute cross-channel campaigns, manage measurement, collect critical data, and customize marketing experiences. They have inadequate technologies for doing so. In contrast, the most advanced group control more budget, can invest in tools they need, automate more cross-channel management tasks and are subsequently better pleased with their efforts.
Organize for collaboration. More of the advanced group than average have individual teams managing specific channels. And more of them than average use marketing automation tools to offload operational tasks. This frees up internal staff to focus on cooperation, creating a consistent view of the customer across channels and joint planning of cross-channel campaigns.