Marketers Embracing Data-Driven Practices
A majority of marketers are embracing data-driven marketing practices, and are working hard to find the right technology solutions and training for staffers to get the most out of big data, according to a recent report from B2B marketing platform specialists at Bizo.
Bizo's "Data-Driven Marketer" survey of 852 marketers shows that most respondents are using some type of data-driven tactics, such as leveraging analytics tools to examine website traffic, using real-time bidding to purchase online display advertising or using a marketing automation platform to nurture prospects.
According to the report, 68.2 percent of marketers are analyzing customers through data, while 54.8 percent responded that they are leveraging data to measure marketing performance. CRM systems are being used by 67.7 percent of marketers and 31.3 percent are deploying marketing automation software.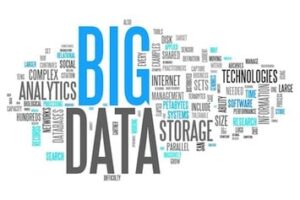 Bizo's survey indicates that other software platforms that are being used by more than 30 percent of marketers include analytics tools (61.0 percent), email software (39.8 percent), social media management tools (37.5 percent) and blogging platforms (36.3 percent).
But leveraging all this data into actionable reports that marketing teams can use to drive business is proving to be a challenge. More than half of those who responded to Bizo's survey (51.8 percent) indicated that building reports was a hurdle they encountered.
Other data-related troubles responding marketers are dealing with include finding the budget and trained staff to execute data-driven practices, with 40.5 percent saying that limited team capacity to prioritize was a problem, and 35.7 percent responding that a limited budget to install necessary technology was holding them back. A total of 33.6 percent of respondents said they don't have team members with the right skills to leverage the data, according to Bizo.
That means marketing teams are looking for data-savvy team members to help make sense of this new world of customer data. The survey shows that nearly 30 percent of respondents plan to hire more data-oriented marketing employees (which is twice as many as the 14.5 percent who said they planned to hire fewer). Also, 33.7 percent of those responding said they planned to hire more mathematically inclined employees, with 17 percent indicating that they planned to hire fewer. So the future appears to be bright for marketers with a skill set that includes the ability to work with big data.