Making the Most of Paid Search to Engage B2B Buyers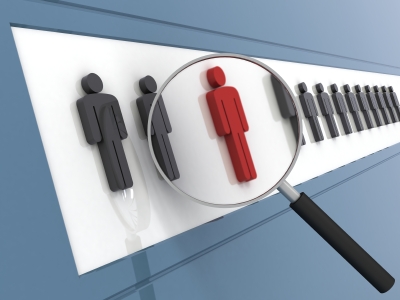 Many business-to-business marketers struggle to efficiently find, segment and engage their potential customers on search engines. But most B2B marketers aren't fully taking advantage of emerging search engine opportunities and strategies. Here's five underutilized B2B paid search marketing opportunities:
1. Identify B2B user needs, then segment via ad extensions. There are primarily three types of B2B participants: (1) the User Buyer (who identifies the organization's need for the product), (2) the Technical Buyer (who screens/researches vendors), and (3) the Economic Buyer (who controls the budget and is concerned with ROI). These participants have different needs; therefore, they respond to different messages and content. For example, the Technical Buyer wants content on features, reviews and product comparisons while the Economic Buyer wants information on price and quality. But, as a marketer, you often don't know which buyer is behind a certain query. So how do you appeal to all buyers? First, identify the distinct needs of each buyer. Second, build paid search landing pages that house content that speaks to each need. Then, segment buyers via various ad extensions:
Sitelinks: Sitelinks are links below your ad that direct users to different landing pages on your site. Use sitelinks to segment user types based on needs. For instance, an advertiser could include a "Features" sitelink to engage the Technical Buyer alongside a "Pricing Menu" sitelink to engage the Economic Buyer. If you sell a product to both business and non-business users, segment non-business users with a sitelink (i.e. "Printers for Home").
Video: Video ad extensions—like Yahoo! Rich Ads in Search—enable advertisers to embed a video within a paid search ad. Video is a particularly powerful tool for B2B marketers, especially in engaging the Technical Buyer who often wants to see your product in action.
Click to Call, Location Extensions, and "Find Nearby": Make it easy for the User Buyer to get your product when he needs it by including your phone number and address in your ad. Additionally, Google's "Find Nearby" feature helps searchers find where a product is sold and if that product is in stock.
2. Hyper Tailor to B2B: To run efficient search campaigns, B2B marketers must filter out unqualified, non-business-user clicks. Perform ongoing ad copy testing to uncover which messages resonate best with business users (and don't resonate with non-business users). Create landing pages that speak directly to B2B. Consider utilizing data sources or panel data to build hyper-tailored B2B search keyword lists. For instance, social listening tools enable you to identify the top forums used by your B2B customer types; you can then listen to the forum conversations to uncover keywords that your customers commonly use.

3. Integrate Display: Many B2B products have a long sales cycle as buyers engage in product research and comparison. Therefore, you sometimes have to refresh your buyers' memories. Retarget—with display ads—people who searched for your product but didn't buy. While buyers are researching your competition, retargeting is a sophisticated way to compete without directly bidding on competitors' trademarked terms in search. To illustrate, when someone searches for your product, doesn't buy and then goes to a blog to read about your competitor's product, you could serve a display ad on that blog. Retargeting is a polite way to provide potential buyers with a little reminder about your product.
4. Integrate Social: While not a search engine, LinkedIn is a keyword advertising platform that B2B marketers should test. LinkedIn enables marketers to target ads to audiences based on industry, seniority, geography and job function. Many B2B marketers are selling their product/service to a person in a very specific job function or job title. LinkedIn helps you run more efficient campaigns by finding this exact person. For instance, an advertiser could choose to serve ads only to chief marketing officers within the banking industry in New England.
5. Attribute! To make more informed budgeting and allocation decisions, you must know if your paid search campaigns are working. Attribution is more complicated in B2B than B2C; in B2B, users don't generally click on your ad and buy your big-ticket item right on the landing page. They want to learn more, consider their options and discuss with colleagues. Therefore, most B2B marketers measure success by lead volume. For proper attribution, track leads through methods like forms and call tracking. Call tracking allows you to link a specific phone number to a paid search keyword so that you can track how many calls came from each keyword.
By focusing on segmentation, tailoring, display/social integration and attribution, B2B marketers can better employ search to boost leads, sales and brand engagement.
Leo Dalakos is vice president of strategy and analytics at Performics.