Klarna Launches a Virtual Drag Brunch Series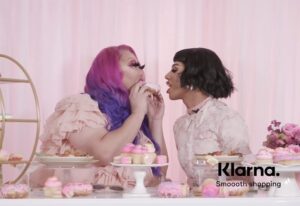 Marketers are adapting during the COVID-19 crisis by rethinking creative within advertisements, developing campaigns more rapidly than ever and creating virtual experiences—in some cases, entirely from scratch—to replace in-person ones. The latter shift has required marketers to envision entirely new event formats and touchpoints to engage attendees.
For instance, payment provider Klarna launched a virtual drag brunch series to help support the drag community, which has been hit particularly hard by COVID-19. Just a few weeks prior, such an event seemed unthinkable online. But the "Breakfast for Dinner" series brought curated recipes, tutorials, lip sync performances from famous queens and drag looks to virtual attendees, according to Event Marketer. Megan Gokey, Klarna's head of U.S. marketing, dishes on why it made sense to partner with the drag community and how marketers can provide value for consumers with virtual touchpoints.
---
Other articles you might enjoy:
---