John Hancock Puts the Focus on Customers in B2B and B2C

Sure, the B2B customers of John Hancock Insurance have decidedly different needs than their consumer counterparts. But at the end of the day, they have one big thing in common: They're all people.
We recently chatted with Rahim Rajpar, head of marketing and direct to consumer business at John Hancock Insurance, about the ways his brand is targeting B2B and B2C audiences, and the changing role of marketing leaders in creating customer experiences.
CHIEF MARKETER: John Hancock has both B2B and B2C lines of business. Is there a significant difference in how you market to these audiences?
RAHIM RAJPAR: Fundamentally, you have to be customer centric. There are differences, but the worlds are merging. Many of the same techniques that we use to market to consumers we're using to market to agents. At the end of the day, financial advisors are people too, and they consume content in the same way as consumers. So we use many of the same tactics and channels. The KPIs might be different, but much of the strategy work is similar.
---
You May Also Enjoy:
---
CM: What channels work best to reach both types of customers?
RR: In B2B, I think properly scripted phone calls drive the best results. But getting to that phone call is where my job comes in. Email is really popular for driving people to our website. We do a lot around webinars and Skype calls—B2B audiences like that, [because the content] is archived and they can go back and pull it up if they need to. And given the more technical nature of our business, we tend to rely on a lot on marketing collateral to get our message out. That said, nobody is going to come in and automatically sign up for one of the more intensive [marketing] experiences. You have to get them to a place where they want to come in and listen or take a class.
CM: What about the consumer audience?
RR: The same techniques we use to market to consumers will help us get to advisors. On the consumer side, I think the biggest thing I've seen is around UX and CX and clearly defining the objectives of [where] your journey has the biggest impact. If your objective is about conversion, then your webpage better be designed to take them through that space to yield the right result.  If you offer too many doors and windows for the customer to jump out of, they will. Having those clearly defined journeys is critical. No matter what you do, whether it is social or direct mail or email, if you're not driving the experience to your KPIs, it is fruitless.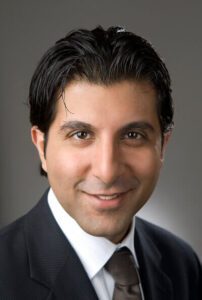 CM: To drive those KPIs, how has the role of marketing leaders changed in recent years?
RR: Marketing has become more critical to organizations. The role of the CMO is far more critical and it is increasing. There's a huge focus on marketing technology, data and data science. There's a rapid pace of change in the marketing world. You turn around and there's a new technology, a new capability, a new channel that they have to quickly access, learn and master because they don't want to be left behind. Part of it is super exciting that we're seeing all this investment and growth, but it sometimes leaves marketers scratching their heads wondering how they'll keep up with it all. Also, the fact that we as an industry are thinking about the customer journey and experience as something different than just the end product [we sell] is invigorating. It's about time we did this. The customer is at the center of everything we do, and if we don't remind ourselves of that, we're not going to be relevant in the coming years.
CM: Have these shifting focuses changed how you think about hiring for your marketing team?
RR: One-hundred percent. Before, being creative and a good writer were the core skills someone needed to pursue a career in marketing, but I think critical thinking has become the most important attribute that I look for within a team. You have a lot of data, a lot of information, and as a marketer you have to piece that together and figure out your strategy. You have a lot of different channels you're operating in and you have to figure out the most impactful experience for the customer. If you lack critical thinking, it will be tough for you. You also need a team with high emotional intelligence, because the way we work has changed. We don't just work in our cubes or our offices, we work in agile environments. We need to know how to interact with each other differently and be able to pick up cues and have deep insights into the customer. You have to understand what the customer is looking for and put them in your shoes.
CM: Is it a challenge finding people with these skills?
RR: Yes and no. We see a lot of young people going to work with an agency who have deep subject matter expertise—say, a lot of search or social media experience—but when they switch over to the client side, they lack the well roundedness of a good marketer. They know their channel, but they don't know other channels. A good marketer is someone who understand the drivers of the business, and how we make money as a business. Understanding those critical financial components is what makes a marketer successful. I've made it a goal to make sure that my marketing KPIs align to the business. If we're not hitting the sales goals that really help drive the business forward, we're not doing our jobs as marketers. That is a shift [in thinking] that comes after a few years working in the industry, as you connect with the business.
---
Hear more from Rahim Rajpar this week at LeadsCon's Connect to Convert 2019 in Boston, Sept. 25-27
---