Is Your Data Ready for ABM?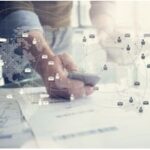 Note: This article is part three in a series of articles on account based marketing (ABM).
Part 1: "3 Reasons Targeted Data is Critical to ABM.
Part 2: "3 Critical Steps to Identifying the Best ABM Target Accounts."
The premise behind ABM is two-fold: first, consider the activities of all contacts within a single account and, second, target accounts with aligned tactics and messaging to better engage. It's so effective that an ITSMA Account-Based Marketing Survey found that "ABM delivers higher ROI than other marketing initiatives."
It seems obvious that ABM would work. You're targeting Sally the logistics manager at an electronics company with a message that meshes with her job, company, and industry. You're not sending Sally a generic message that you've watered down to appeal to everyone from CEOs to managers across several industries. But let's drill down beyond that to understand why ABM works so well.
Targeted data helps you close accounts
Knowing what one contact does is fine, but knowing how several people at a company are interacting with you is much more powerful, and that's the crux of ABM. More accurate and more current data helps you see what's happening within accounts, and then lets you better engage with those accounts. It lets you predict what they need, when they need it, and why they need it, which all helps you craft a compelling pitch.
But all of this is only possible if you have targeted data. Trying to connect with someone who switched roles six months ago just wastes your time. Missing relevant activity by some other contact in that account leaves potential revenue on the table. You want the account to see that you are deeply knowledgeable about their needs, and bad data just makes you look unprepared, or worse.
Once an account is targeted, even more data is required for marketing and sales to engage with those leads and guide them towards a closed deal. Forrester Research, in their "Predictions 2016: B2B Marketing's New Mission" report, points out that "B2B marketers will develop a digital engagement strategy that will influence, persuade, and build trusted relationships across the customer life cycle." The path to a closed deal begins with that influence, and that requires relevant insights to build a thoughtful, trusted engagement.
Strategic data sharing underpins effective growth
In everything we've said, we're assuming marketing and sales are working from common, shared data. This is obvious, but if marketing targets a company because their data says revenues are $108 million, it's a huge waste of time if sales then ignores it because their data says revenues are $91 million, and that's below sales' $100 million threshold. It's also obvious that, if marketing has engaged with a contact but sales has old phone or email or title data on that same contact, you're wasting time and causing headaches.
So sales and marketing should be working from the same customer data, regardless of whether you use ABM. Once you start moving to ABM, this is a requirement, not an option.
Sales also has to see what every contact within an account is doing, what they're interested in, what they're saying on social media, and how they're connected to others in the account. Only comprehensive, shared data can make for an effective ABM program.
Is your data ready for ABM?
ABM is a catalyst of growth, but it's not just shifting your focus from individuals to accounts. It's improving engagement and getting a 360-degree view of your customers throughout the customer engagement cycle. Your data must be in shape—and common across applications—before you can make the move to ABM and make it effective.
Here are a few things to ask yourself about your data as you begin your move to ABM:
Do you (and your counterparts in sales or marketing) trust your data? Is it recent, accurate, and complete? Is it shared between sales and marketing?
Have you defined your target accounts and target personas? Do you have enough coverage of your total addressable market of target accounts? Do you have adequate coverage across personas within target accounts?
Do you have the right targeted data to begin ABM? Is your firmographic data on target accounts current and accurate? Do you have current and accurate title data for contacts within those accounts?
Data is power, and the more data you have over your competitors, the more power you have to win a deal. Of course, that data has to be shared between sales and marketing, and everyone on your customer-facing team needs access to good, clean, consistent data. It's the only way ABM can be effective.
So are you ready to get started with ABM? Is your data ready?
Tracy Eiler is CMO of InsideView.