Inside the NBA's Social Media Slam Dunk: Ideas to Steal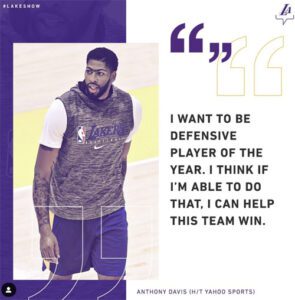 In an off-season marked by big moves by some of its biggest stars, the NBA is flexing its marketing muscles and showing why it continues to outperform all other sports leagues when it comes to social media.
According to a recent report from MVPindex, the NBA grew the value of its social media footprint by a whopping 132 percent year over year (YoY), despite a drop in domestic ratings and impressive inroads into the Chinese and European markets. The league generated a total social value of more than $13.7 billion and created a record $1.1 billion in value for its brand partners, compared with the second-place NFL creating $343 million in value for its brand partners during the same timeframe.
By any measure, these numbers demonstrate incredible value and growth for the NBA and its sponsors, even at a time when their traditional broadcast viewership dipped in 2018-19 by 4% overall and 5% for national games across ABC, ESPN, TNT and NBA TV. Behind this success is a deliberate focus on social media as a value generator, and a consistent and disciplined social media strategy that others would do well to emulate.
How do they do it? First and foremost, they simply post more content—132,000 times more to be exact. However, real social media value does not simply come from the quantity of posts, but the quality of their content. How effective is the content in driving engagement? Do fans like, comment and share the content or simply scroll by it?
The NBA is a star-driven league, and it knows it. It leverages its players' popularity and capitalizes on its diverse personalities by persistently emphasizing and amplifying key moments in their lives, both on and off the court.
The Los Angeles Lakers take the top honors among NBA teams for the highest absolute increase in social media engagement YoY. This increase was due in large measure to the star power of Lebron James when he joined the team in the last off-season. Social excitement around the team is likely to propel even further since the Lakers traded for their coveted power forward, Anthony Davis. The league is already generating hype for the 2019-2020 season by capitalizing on these and other off-season moves. It's no wonder that the NBA's opening night features James and Davis facing off against NBA Finals MVP Kawhi Leonard, now with the Los Angeles Clippers.
---
You May Also Enjoy:
---
With that said, marquis matchups and All-Star appearances aren't a prerequisite for social media success. The NBA's most engaging tweet of the year featured Derrick Rose's 50-point game on Halloween. It was Rose's first start in more than a year, and it had been seven years since his last 40-point game (2011). These types of comeback stories and other celebrations of player milestones strike an emotional chord with fans.
Fans also vote with their hearts when it comes to optimism about the next game or even the next season for their favorite teams. The most engaging post from the Milwaukee Bucks, for example, was a final score graphic of their playoff loss to the eventual NBA Champs, the Toronto Raptors. The copy delivered a clear message to fans: "Our story is just beginning." Over the course of their incredible season, the Bucks earned 1.1 million new social followers with 67% coming on Instagram. It's no coincidence that league-wide, Instagram also accounts for more than half of the social media value created by the NBA for its brand partners even though it represents just 16% of the league's branded posts.
In addition to its marquis players, the NBA has another advantage – a relatively long season and hundreds of games. Each team in the NBA plays 82 regular season games, and there are an additional 60 to 105 games during the post-season's best-of-seven matchups. The league runs continuously for about nine months from the end of October to the middle of June (not to mention a burgeoning summer league for young and developing players).
Leveraging the abundance of opportunities, the NBA derives success from a deliberate strategy to capitalize on organic content and amplify it on the social media platforms that their fans use most. From every game-winning shot, breakaway, and dunk on the court to off-court moments like the runway show from parking lot to locker room and the post-game press conference, every moment is fodder for engagement.
Aside from having access to an enviable amount of compelling content, the NBA and its teams treat social media as the significant marketing channel that it is, dedicating mindshare, expertise and marketing budget to support it. For example, the Memphis Grizzlies more than doubled their social engagement rate YoY by putting more emphasis on platforms with higher engagement from their audience. They made the biggest gains on YouTube and Instagram in part by providing things beyond scores and highlights, including special events, charitable endeavors, player milestones and play-profile draft hype.
All of this social engagement creates huge potential value for the league's sponsors and their respective brand activations. Seven of the top 25 brand activations in 2018-19 came from jersey sponsors, who also took the opportunity to active beyond their physical brand placement. In many cases, incidental branding meant that post copy didn't need to be branded to give great visibility to sponsors.
Media backdrops are perhaps the greatest unsung heroes when it comes to generating brand value for sponsors on social. The Cleveland Cavaliers generate the most brand value for their jersey sponsor, Goodyear, but the Cleveland Clinic, which has a proud position on the team's press backdrop, generated nearly the same value.
Many sponsors also take advantage of key plays or images from games like Budweiser's "Photo of the Game/Quality Fact" promotion. By associating their brand with the best image from the game, Budweiser is connecting with fans outside of traditional beer advertising and product promotions. Other activations happen via final-and half-time score graphics like Frost Bank's Final Score update for the San Antonio Spurs, which generated 92% of Frost Bank's value from social media activations with NBA teams.
The NBA social case study is one upon which any brand or property can capitalize, regardless of industry, simply by asking themselves the following questions:
What is the most engaging social platform for your audience?
What assets provide the most visibility and impact for your sponsors?
Who are your strongest personalities or thought leaders?
What are your target customers or fans excited about already?
If you don't know the answers to these questions, it's time to invest in a social media measurement solution that can tell you. After all, you can't manage let alone leverage something that you aren't measuring.
The NBA's recipe for social success ultimately comes down to a deep understanding of its fans, as well as the league's unique assets and inherent strengths: star players and compelling personalities that provide an abundance of both on-the-court and off-the-court moments that offered a rich content pipeline. Combine all of that with a smart and well-resourced social media strategy and the ability to collect and leverage data, and you create value. Value for your partners, value for your brand, and value for your business.
Kyle Nelson is co-founder of MVPIndex.