In-Store Pick-Up is Key to Kohl's Evolving Omnichannel Journey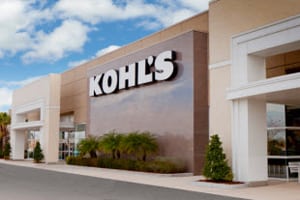 Digital is increasingly influencing how people shop and behave in today's omnichannel world, says Basam Abdallah, director of product and technology, Kohl's. That makes it imperative for retailers to make sure their brick and mortar stores and their online presences work in harmony.
Kohl's has made great strides with its omnichannel strategy. In 2014, it began the journey when it rolled out buy online and pickup in-store.  Since its initial roll-out it continues to find ways to make the experience seamless for both customers and store associates alike.
"Digital is increasingly influencing the way people shop and behave," said Basam Abdallah, Director of Product and Technology at Kohl's at the IBM Amplify conference.  "Digital and the store have to stay together."
Abdallah said Kohl's strives to make the buy online and pickup in-store as seamless as possible and easy for the customer.
"Most customers are in-demand of instant gratification," said Abdallah. "People usually avoid shipping costs by picking up in-store."
Abdallah said that while half of the customers are expecting to be able to buy online pickup in-store, only one-third of retailers are offering the option, according to a Forrester Research 2014.
Kohl's started its omnichannel journey with ship-from-store, making it possible for store associates to fulfill online orders.
Abdallah said it was pretty obvious that when you have a digital presence and 1,100 stores, that you provide this as an option to customers.  He said that Kohl's needed to set the expectations in inventory and find a balance by finding the right product categories.
"We know everything is in real-time, we don't have any artificial delay, we want to get that order as fast as possible," said Abdallah.
Shweta Bhatia, Director of Program Management for Kohl's, said the company made a full rollout of buy online pickup in-store to all 1,100 stores, and are evolving and enhancing the experience making it seamless for the internal associates and customers.
Bhatia said one way it enhanced the experience is through clear email communication to the customer. Kohl's continues to evaluate and enhance the customer experience.
Bhatia said that in order to deliver buy online, pickup in-store in a short time frame, they had a large number of technology and business partners working on the initiative.
Kohl's set up strong governance and structure and brought IBM experts in to help with the pace of the change.
"We had an extensive playbook for our rollout," said Bhatia.
Bhatia said Kohl's had to redefine operating models to ensure tighter integration between planning, engineering and business teams.
"We did a lot of testing behind the scenes," said Bhatia. "Make sure there are strong partnerships between business and technology to ensure success."
Bhatia said make sure everyone in the company is engaged,  and understand the details of the launch of buy online pickup in-store.
"Make sure you have key champions lock arms with you," said Bhatia.  "Clearly communicate what you expect, make sure goals are clear."
Colleen Halverson, Product Manager for Kohl's Department Stores, said they implemented Global Inventory Visibility(GIV), which is a centralized location-specific inventory system.
The first thing Kohl's did under GIV, was enable a find in-store option on the website, showing inventory in a 50 mile radius from a person's home.
Kohl's also has a reserve inventory option in the GIV system that controls overselling of a particular product. GIV also enables the store associate also to have visibility of what inventory is in the store.
Daniela Forte is the associate editor of Chief Marketer's sister site Multichannel Merchant.
 Related Articles:
 5 Ways Influencer Marketing Transforms Retail Sales
Online Retail Growth Continues: NRF