Improving the Performance of Recommendation Engines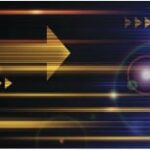 Sure, you can wait for customers to search for what you have to offer—but if you can be one step ahead and suggest it before they ask, you're in a better position to make the sale. That's where a recommendation engine can come in.
As Michael Schrage writes on the Harvard Business Review, recommendation engines differ from search in that they work to predict the rating or preference a user would assign to an item, action or opportunity. This can make they extremely useful for marketers to generate data to analyze customer desires, and then make strategic recommendations.
"Think of an enterprise Netflix, Amazon, or Spotify for marketers," writes Schrage, a research fellow at MIT Sloan School's Center for Digital Business. "The same technology enhancing customer choice now empowers managerial decision. The 'Netflixization of analytics' will increasingly shape how serious marketers make up their minds."
---
Martech Q&As:
---
The design goal, he says, is that eventually marketer recommendation engines will fuel customer recommendation engines—and vice versa. A "virtuous recommendation cycle" will drive insight and business growth, as marketers spend less time searching for answers and more time weighing recommended alternatives.
"Suggested alternatives could range from segmentation advice to possible hypotheses for A/B and multivariate experimentation," Schrage writes. "Marketers planning mobile promotional campaigns, for example, would spend less time data mining than exploring Amazon/Netflix-type suggestions, such as: Prospects who clicked on this advertisement also responded to that advertisement."
Another exciting development for marketers is nascent recommendation engines to suggest variables to test, identifying correlations that could improve ROI. For example, notes Schrage, one ecommerce site noticed that customers who frequently checked the status of their order gave better Net Promoter Scores when a photo of their purchase accompanied the estimated delivery date. A test showed that it did boost scores, but only from women.
Read the complete article on HBR.org.