How to Identify Influencers
Many in-house marketers and agency folks are not used to seeking out, developing and monitoring relationships with individuals that they hope to convert to steadfast, trustworthy and successful influencers with wide reach for their brands. With social media booming as an integral part of every marketing mix the rush to identify and groom these influencers has gained in importance.
Selecting these individuals out of the infinite vastness of the web can be overwhelming to say the least, particularly for those just setting out on the task. Understanding the key objectives like spreading word of a brand campaign, a product launch, event or cultivating a community will help you get started. Let's take a look at the two main ways to identify influencers: manually or by using influencer search tools.
The Manual Way
The first step is to figure out what type of influencer you're looking for and define those qualities and characteristics with a core set of key words to use for your search. For example, a personal finance company like JP Morgan, Chase or Fidelity may use terms like personal finance, finance planning, family planning, saving for college, retirement or budgeting.
"Some influencers might be experts in savings plans and evaluating those plans and others might be about family planning," Evy Wilkins, vice president of marketing at Traackr, said. "These people are not go-to sources for the same thing. It's very nuanced. The more we're able to better understand what people write about and how their audience engages and what is this person's ability to change someone else's behavior that results in a sale, that's what's exciting. "
Then begin the search. Use every possible network, such as Google for blogs, Twitter, Facebook, Linkedin, Quora and YouTube to try to find individuals who seem relevant.
For example, "YouTube has lots of stars that are going to be considered influencers for specific products like hair care or beauty," Wilkins said.
Then build a spreadsheet of each person's name and a snapshot of their metrics including audience size, ability to engage an audience (retweets, comments left on their blogs) etc. You will also need a full online profile: links to everywhere they publish (social networks, their own blogs, blogs they contribute to, etc.)
Next make a judgment as to whether that person is a priority or where they should rank. Between 50 to 500 people is a good place to start. The range depends on what you are trying to accomplish. A more high-touch campaign will have a lower number, while a broader campaign may be suited to a larger group of influencers.
"That's where it gets tricky," she said. "It's not scientific and it's not measurable so it's hard to know if you're missing someone. No matter how you're doing this people are looking at the popularity metric (audience size) and that's where a lot of people go wrong because popularity alone is not influence."
Vidalia Finds Success with Bloggers
The Vidalia Onion Committee, about to embark on its annual push to sell its unique sweet onions, has dabbled on its own over the last three years identifying a short list of reputable bloggers and influencers. It has worked on the project long enough to see who is appealing to consumers on a widespread level when it comes to entertaining and cooking and has an established history about what works and what doesn't, but it's been time consuming. Agencies can spend upwards of 100-person hours to manually build a list of 25 influencers.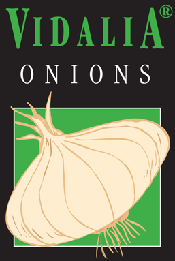 "There's been a learning curve with marketers, bloggers and consumers like a triangle," Wendy Brannen, the executive director of the Vidalia Onion Committee, said. "What's worth the time? Where's the value? The consumer had to figure out who's credible. We had to figure out where the credible bloggers are; where we can put out trust. Now, the consumers and marketers are getting a grasp on the cream of the crop that have risen from the blogosphere, but it's about narrowing down how much of this is worth my time."
She said the committee has seen enough positive results from working with the bloggers that it plans this year to "really elevate" its blogger and influencer outreach," and has engaged the Sway Group to help out.
"It's been somewhat of a moving target," Brannen said. "It's a new median and it's kind of like throwing darts and seeing where they'll land in terms of strategy, You could spend an entire day writing back and forth [with potential bloggers], but it all comes down to a good use of our time and asking: are these good, credible people for releasing certain message points and engaging consumers."
The committee has selected four high profile bloggers and an additional 25 with strong outreach provided by Sway and will continue to use its stable of bloggers to convey messaging for its new campaign, "Sweet Vidalia Flavors of Summer," about summertime entertaining and outdoor eating. The influencers will create and post recipes and stage contests.
Influencer Search Tools
The not so time consuming way to identify influencers is to rely on influecer search tools, like Traackr, a web-based, subscription-based search engine that trawls the social web and beyond. Traackr provides the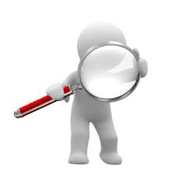 technology to brand managers or agencies who then input a core set of defined terms to identify key influencers. The search engine pulls back a list based on three criteria: how influential the person is based on the size of his or her audience; is that audience actively engaging and where does the influencer publish and how often within the specific topic the brand is seeking. The tool then pulls together all of the metrics into one place to create a picture of that person across all of his or her platforms at all times.
Or, the newly launched cloud-based software platform from TapInfluence that automates all aspects of influencer marketing, including influencer identification and activation, content distribution and ROI-based analysis.
Influence Platforms to Watch
Danny Brown, the chief technologist at ArCompany, compiled a list of the top influence platforms to watch in 2013.
The list includes:
1. Appinions
2. TrendSpottr
3. Traackr
4. Wahooly
5. Tellagence
"We think that people are the most important part of the social web, and if you want to make it matter you have to engage with these people. You can't be everywhere in a really, really noisy ocean of content," Wilkins said.