Heinz Says it's What Americans Have Been Waiting for: Mayochup
Heinz is introducing what it says Americans have been waiting for, Mayochup, a blend of the new Heinz Real Mayonnaise and Heinz Ketchup.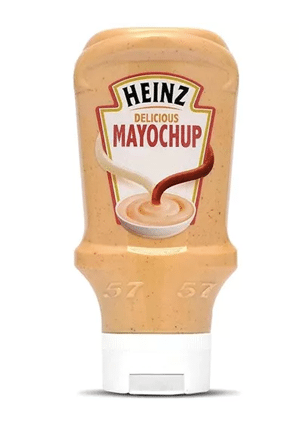 In the run up to the launch, the brand put together a series of engaging promotions to create a stir around its new product. First, Heinz ran a Twitter poll through April 15 asking fans if they even wanted Mayochup to be sold in U.S. stores. The pitch at @HeinzKetchup_US read: "Want #mayochup in stores? 500,000 votes for "yes" and we'll release it to you saucy Americans." Within days, Heinz said it had recorded almost 1 million votes. That made it official: Mayochup was headed to store shelves later this year. The product is already sold in some countries in the Middle East and Heinz wanted to make sure its American fans would be excited about Mayochup.
---
More on Games, Contests & Sweepstakes:
---
Now underway is public vote to finalize the name of the product before the launch. At the site, fans can scroll through the suggestions and vote for names like Heinz Yum Yum Sauce, What is This? and One and Done.
Mayochup is another way for Heinz to promote its new Real Mayonnaise. It launched that brand with a comprehensive marketing campaign to drive mass awareness across TV, digital, print, sampling, PR and a YouTube video. The campaign introduced Cousin Mayo, a member of the Heinz family that has just opened shop in the town of Sandwich, USA.