Five Strategies to Selling Your Boss on Social Media Spending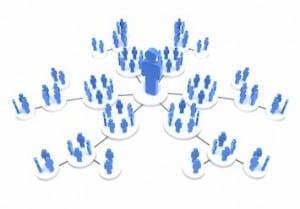 I'm going to be honest here. I, like many, have yet to find an airtight ROI for social media spending. But, trust me, it's from a lack of trying.
As CMOs we find ourselves in quite the conundrum when it comes to social media. While we're allocating budget for it, we're at the same time trying to justify it because the organization as a whole doesn't understand the value and impact of doing so.
The thing is, social media is everywhere and is here to stay. As much as we CMOs can collectively kumbaya over this fact, we still need to sell that theory up the executive ladder. Social media happens whether you want it to or not and I'm surprised by how many CEOs still don't get that.
In fact, only 33% of all companies surveyed have a social media strategy, according to the Marketing Leadership Council. This could mean big trouble because if they don't get it, the work can be an uphill battle.
While looking for social media ROI throughout my career, I discovered that social media is great at customer service (and maybe even for building brand, but even that is debatable). We've all heard the stories of how social media was used to calm irate airline travelers, or to solve computer problems, etc, etc. That's great, but the other thing I've discovered is that social media sucks for lead generation – one area (arguably the biggest) that drives ROI for any marketing initiative.  Seriously, have you heard of anyone using Facebook or Twitter to generate highly qualified leads for their enterprise sales team? The answer should be a resounding NO. It just doesn't happen. ..at least not yet.
So, when hunting for a good ROI social media strategy, I turned to my good friend Ted Rubin, who is arguably the most well known advocate for social media investment. He claims that one should be thinking about return on relationship (ROR), rather than ROI.
"In the world of coordinated creation of social media stories, there are typically two kinds of success, or ROI, on social campaigns – cost mitigation, and sales increase," Rubin said. "And I believe there is an ROR fostered by all brand relevant content and communication – simply put, the value that is accrued by a person or brand due to nurturing a relationship."
Basically, Rubin's secret sauce is to measure relationships through social media experiences.
"When combining consumer and influencer-generated content, engagement and amplified online syndication, correctly structured and maintained Social involvement, engagement and connection will produce significant results," Rubin added. "This includes search engine optimization results that last, an increase in online share of voice compared to competitors, and engaged impressions and reach that drive brand awareness, loyalty and ultimately sales conversion."
It sounds good, but there are a lot of firms out there saying they can measure social impact or the social media experience. As the constant skeptic (hey, somebody has to be) I truly wonder if they really can, and if they can…do they do it accurately? It feels like the days of old when we said we could measure implicit brand awareness.
In my experience, there are two types of social media customers: those few who love you (and are probably already loyal customers who will rave about your company any chance they get), and those few who hate you (and probably hate everything just to hate everything, and have no problem saying so).
The challenge with social media is engaging those who fall in between – the silent majority – which just so happens to be the vast majority. Those are the leads you want…and need. This may be worthy of a larger discussion at a different time. Let me know what you think.
Regardless of the ongoing debate of whether social media is a viable lead generation tool or not, you need to show that it has some value to the company. So, if you can't fully paint an ROI picture maybe there may be another way to ease your boss into social media.  Try these five strategies to buy time and gain the favor of your boss until the true ROI materializes:
It's a great way to build a presence for your CEO. Yes, that's right. Stroke his ego. But there are other benefits. Getting the CEO on twitter has two great benefits. First, having the CEO (and other company thought leaders as well) actively engaged will increase the visibility of the program and entire organization. As a result, you'll have more people (customers and prospects) engaged than you would otherwise. Second, he/she gets to see the power of social media firsthand. Especially when their kids or grandkids see them on Instagram or Vine.
It's a great way to amplify existing content. You've already written a bunch of cool articles but you don't now how to share it with more people, other than the five that read your blog. Why not tweet about it? This gives you a chance to reach influencers and spread the word. With twitter, you can even promote your tweets to those not following your account. So, what do you have to lose? You've already written the piece anyway. This puts it front of more eyeballs.
It's a great way to spy on the competition. There is a chance that your competitor or its employees have twitter accounts. People use these accounts for all types of reasons. They announce customer wins, new product features, and share their content. With a good social monitoring tool, you can get a good lead on what your competitors have to offer.
It's a great way to listen to your customers. As I mentioned before, it's not a great lead generation tool, but it can be an excellent way to reach customers. Often times, customers will praise or complain about a product through social media. They will wish for new product features and compare your newest feature to the competitions. If you strongly believe in the voice of the customer, this is a great way to listen to the customer and gain valuable insight.
It's a meaningful customer service tool. If you can't justify social media with your marketing efforts, there's plenty of evidence that it has real customer service applications. Work with your customer service team to implement a robust social media strategy. By seeking wins in the customer service field, you can possibly convince your boss to take chances with social media in marketing.
Some day, if Silicon Valley has its say, we'll have the ability to track social media ROI confidently. Until then, social media can be a very useful tool. If all else fails, you can always remember this simple formula from Rubin:
Being social drives engagement, engagement drives loyalty and advocacy, and both correlate directly to increased sales. ROR = ROI. Return on revenue equals return on investment.
David T. Scott has served as CMO and head of marketing for startups, Fortune 500 companies and billion-dollar organizations, including GE, AT & T Wireless, PeopleSoft, Foresee, and Intermec. He is the author of The New Rules Of Lead Generation.