Marketers on Fire: First Entertainment Credit Union CMO Amondo Redmond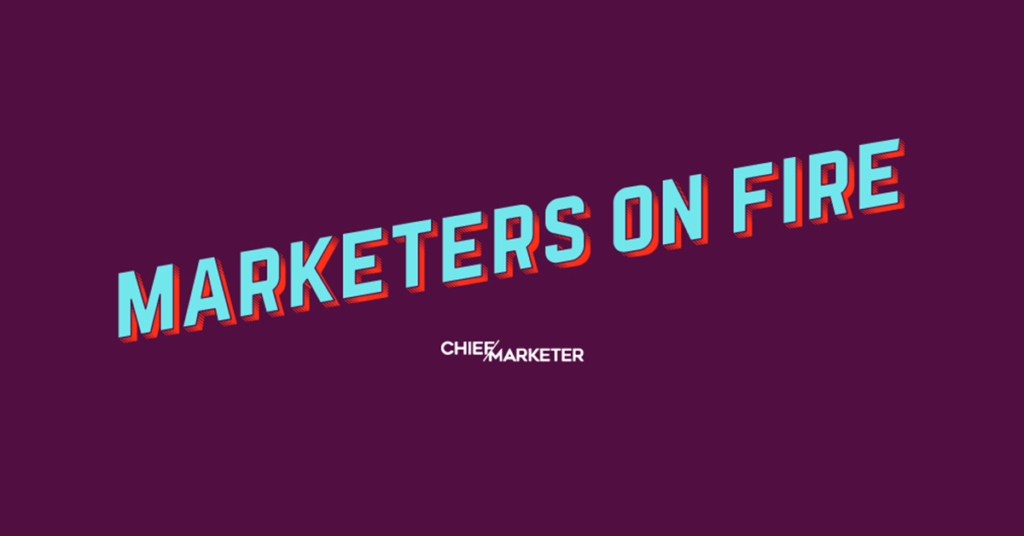 Our monthly profile of an outstanding marketer whose leadership and campaigns are moving the needle for their brand.
—
The NBA playoffs are underway in the Orlando bubble, with fans gaining access only through virtual means. But consumers are getting exposed to brands outside the arena, too. In a first for both the Los Angeles Lakers and First Entertainment Credit Union, the latter has launched a Lakers-themed debit card for members as part of the union's team sponsorship. We spoke with CMO Amondo Redmond about the campaign's origins, pivoting during the COVID era, the brand's financial literacy programs for the LA community and its support for Black Lives Matter.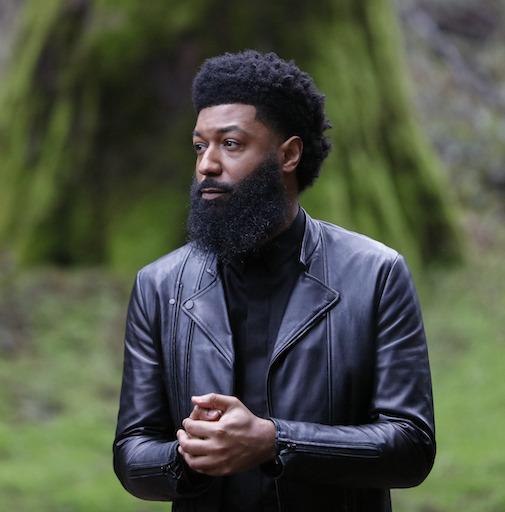 Chief Marketer: What were the origins of the idea for the campaign?
Amondo Redmond: Going all the way back, the very first call that I made as CMO was to the Lakers. I started on a Monday, and by two o'clock I was calling the Lakers and talking about opportunities that we could do as a credit union. So, I started off with the end game in mind, thinking to myself that a great partnership with an organization like the Lakers, who are such a Los Angeles bloodline, would be great to shine a light on the things that we do, bring in new membership and bring new products into the portfolio. From that conversation, we sized it up against the Clippers, the Chargers, etc., and came to the realization that the Lakers were what was best for our membership base and where we can pull some traction between what First Entertainment offers and what the Lakers offer. Additionally, my conversation with Anthony Davis went very well, and visualizing the two together is what helped bring this together in my mind.
CM: What were the strategic marketing goals behind your first debit card?
AR: Over the course of a month, we were able to come to an agreement to be the official credit union of the Los Angeles Lakers. This is a category that they have never had before. It was brand new for them, brand new for us. So, when we started talking to them about what we wanted to accomplish with this partnership, it was more than just business. Obviously, as a credit union, there are some things we want to check the box off on, which is new membership, new product penetration and more brand awareness. But I knew that if we were going to be successful we had to do more than just offer product. We have this brand new debit card with a beautiful design, and just by signing up for the card you get the opportunity to do amazing things with the Lakers, whether it's a meet-and-greet with Anthony Davis or sweepstakes or tickets to a game in 2021 at the Staples Center or an opportunity to go to a practice and have lunch at the practice facility. These are all high-touch experiences that we're offering to potential members who are interested in this card.
So, that's the business thing. But from a pure brand [perspective], we wanted to do more than just offer product. That's where the financial literacy program came in. [It's about] having a program that not only brings brand awareness to First Entertainment, but also talks about some of the crucial things that our community wants to know, such as how do you save, how do you prepare for a house, how do you invest, what is the right way to start saving? What should I be saving for? How should I be saving in this new world of COVID? These are all the questions that we hope to answer with this financial literacy program with several of the Laker players, including Anthony Davis. We wanted something that would not only speaks to a business proposition—that's where the debit card comes into place, and we'll have a credit card coming out next year to compliment the debit card—but also something that we can own within the community to show that we're not just looking for you to join our credit union. We're looking for you to thrive. So, here's a debit card and here's a program that can help you do great things with your money.
CM: Do you have a specific target audience here or is it just new customers across the board?
AR: If we dissect it, it's a combination of Laker fans and of people who live and breathe Los Angeles. If you live in the Los Angeles community and you love entertainment and the Lakers, we're going after you. But also we're going after the entertainment community. We are an entertainment credit union—and that is our difference. Most credit unions are for anyone. We're for everyone, but we're also specifically geared towards the entertainment community. The way we lend out loans, the way that we communicate to our members about the products that we offer is very different from some of our competitors.
CM: How has the execution of this campaign shifted because of COVID?
AR: We launched this program on March 4th. We had about 500 people at the Ace Theatre downtown, along with most of the Laker players, executives and influencers, all gathered at the Ace Hotel to announce this amazing partnership and how the Lakers are just the beginning of what is going to be a multi-pronged approach to being a part of the entertainment community. And then the NBA season came to a halt about two weeks later. So, very quickly realized that we had to pivot. A lot of our plans were in-person meet-and-greets and in-arena things with the Lakers—all things that came to a halt. The first thing that I realized is that during COVID, our community—more than anything—needed help. And when I say our LA community, I'm not just talking about entertainment people. I'm talking about the restaurants you go to, the people that work at the studios. I'm talking about charities that help kids and their passions. Most of that is not-for-profit.
So, as a credit union, we tried to figure out a way to not just help the community, but keep them going. We came up with a program where Lakers players, including Danny Green, JaVale McGee and Alex Caruso and the Laker Girls, gave away a financial grant to the charity of their choice that supports Los Angeles. And I will tell you, the grants were substantial. For example, we gave one to a local restaurant. Some of the feedback we got were [things like]: "we did not know how we were going to make ends meet this month. This donation is enough to take care of us from the month." That's the type of feedback you want. During COVID, we could directly impact people and put money in their pockets and keep their businesses open.
Even as we look at what we're doing with COVID, we would say the same things around Black Lives Matter. When that came up as a huge topic, the credit union was at the forefront of that and making a statement to let our members know that we support Black Lives Matter and there'll be more to come. And, part of that more to come is giving all of our employees a stipend so that throughout 2020 they can support Black-owned businesses for lunch. Similar to COVID, it's our way of giving money back and putting money directly back in the community—not only for COVID, but also for Black Lives Matter.
CM: How have your marketing strategy and tactics shifted during this time? Have you changed the allocation of your marketing budget? Are you spending more or less on advertising?
AR: I would say the only thing that has changed has been the timing. Because we are so content-focused, and because we have been in this partnership with the Lakers, [we have] TV buys, digital and social media buys. We have the Laker players communicating this content on their channels. So, we've always been focused on having a healthy content-generating media buy—heavy on TV, heavy on social and heavy on digital. We didn't change that. We just came up with new content: we have a brand new spot which premiered [this week]. We shifted our media to different timing, but we kept our strategy exactly the same.
CM: What do positive results look like for this campaign?
AR: First and foremost, more people knowing who First Entertainment is. We are the town's best kept secret. We're already very successful—we're almost a $2 billion credit union with minimal marketing. The goal of this campaign is to paint that secret that our members know about and tell it to people who don't know who First Entertainment is. Anthony Davis and the Laker players are the way of doing that. We're saying, hey, we're a fantastic credit union, we have an amazing experience. We offer great rates. We offer great products. Our marketing is fun and different from anything you've seen in the credit union space. If we're able to that, we'll be able to achieve new brand awareness, more people knowing who we are, and that would move the needle in terms of what people expect from a credit union. It's not what you expect out of your financial institution or a credit union specifically. Our number one goal is making people aware. If you do that the right way, then people will come.
Secondarily would be people coming into the door. And then third would be making a name for ourselves as one of the great brands out there. A great experience, great product, great advertising campaign, and connected to the community through either Black Lives Matter or anything that we're doing from a grant perspective with scholarships.
CM: In terms of size, is this the largest branding campaign you've done?
AR: For me personally, it is not the largest campaign I've ever done. I come from large companies. I've spent a long time at the head of marketing for The Gap, as well as the head of marketing for Revlon and I got my training at Pepsi. My role has been with big campaigns with large marketing spend that dominate the market. When I came to First Entertainment, it didn't spend a lot of money on this. But over the past six to seven months, I've been able to completely turn that around and say that one of our biggest investments from a company perspective is our marketing. You see that in everything that we're doing—watching the games, you see billboards driving around Los Angeles, you see it through media. By far, this is the biggest campaign First Entertainment has ever done. And it is only the beginning.
CM: Talk a little bit about your marketing strategies moving forward for the rest of the year.
AR: First and foremost, we want to make sure that this Lakers campaign is as successful as possible. We started this in March, we put it on hold and now we're back up and running. My sense is that we can get some positive reactions from this Lakers debit card. We're also going to be doing, as I said, the financial literacy program, which launches in September with Brittney Castro, our financial expert, and we'll have several Laker players, including Anthony Davis, Quinn Cook and Danny Green, as a part of it. We'll be doing some community things with Color of Change, which supports our Black Lives Matter initiative, which is an important initiative for me.
Then, I'm going to be getting prepared for 2021. We are more than the Lakers. This is a very important first step in getting sports and entertainment fans aware of who were are. But we don't want to lose the fact that we are an entertainment credit union overall. We will be doing more within the entertainment community, not just with the Lakers. With entertainment studios, with entertainment influencers—all those things will be coming into 2021. The Lakers was a first start—and a big start—but we're going to pump it up in 2021 and become more entertainment focused.
CM: What are some trends that marketers should be paying attention to right now and in the coming year?
AR: One of the things that I've learned as a CMO is to not only be worried about the external brand, but also the experience of a person that you are bringing into your brand. That is a very hot topic for me right now. I'm doing all this work to bring in new members, but as I look at the overall experience of that member, in terms of how did they come into the credit union, where did we take them, what type of product did we offer them, how are we communicating with them—it's very important. I will tell you that in years past, we were much more focused on our external branding and making sure that we were getting people in the door. I think at this point it's not good enough, because people have choices. [If we don't give them] experiences, and new product offerings and advertising that speaks to their lifestyle, we will lose them just as fast as we got them. That would be where my mind is—not only looking at the external branding, but making sure that the overall experience for that person you're bringing in the door is equally as great as how you brought them in the door.