DSW Casts off Omnichannel in Favor of New Tech
Brian Seewald, vice president of digital at DSW, has cast off the term omnichannel, and all that brings with it, in favor of two emerging technologies that his team is now focused on. He also has lots to say about the value of instant messaging service, Facebook Messenger.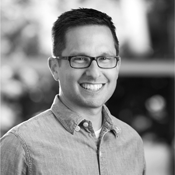 Seewald spoke with CMO.com about a range of topics, including his embrace of the fast pace of the changing and challenging retail landscape. He shares how he plans to meet new customer experience needs, how his team launched a digital experience six months ago and has been tweaking the experience ever since based on customer needs and preferences and feedback.
He laid out three strategic goals he plans to accomplish over the next year and a half, including a revamp of DSW's loyalty program, creating one-to-one personalized experiences and testing those two new areas of focus—voice and augmented reality—to see how far they can take the brand.
Seewald goes on to talk about what a typical day looks like for him, what he thinks of Facebook Messenger and what he looks for in new hires.
DSW is moving into the modern retail area by considering new offerings like shoe rentals to drive returning foot traffic back into its stores where people are more likely to pick up another pair of new shoes while they're there. And, the brand has turned to influencers in a big way—287 to be exact—to push out content from credible sources that fit the target demographic. These nano-influencers, those with followings of under 80,000, work seasonally and rather than paying upfront fees or cost per engagement, DSW is experimenting with new incentives for the influencers.
Related articles: