Do you Know the Best Video Ad Length for Facebook?
The length a video runs on Facebook makes a big difference in whether or not it is watched in its entirety.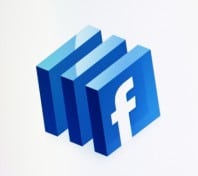 A new report from Kinetic Social tracked data based on billions of social ad impressions to determine the findings for the best video ad length for Facebook. It also took a look at spending for all ad types on Facebook. Read the article.
In a separate, but related survey from Animoto, the outlook for spending on social video is positive with 71% of those surveyed saying they plan to invest in the video content. This article from eMarketer also covers research on live streaming video. Read the article.
By now, it should be clear that video is increasingly becoming the medium of choice for marketers, whether it's on social media or a company website. Cisco has said that 79% of internet traffic will be video by 2018, and according to Adobe 51.9% of marketing professionals name video as the type of content with the best ROI. (Join Jon Spenceley, Vidyard's Content and Social Media Manager, in this free webinar for a discussion on the benefits video can bring your marketing campaigns: Thursday, Sept. 8 2 PM ET)
Last week, Facebook began supporting vertical video in its news feed, after first offering the option one year ago.
Related articles:
How to Create Branded Video that Converts
Building ROI with Original Video Content