Delivering Great Digital Customer Experiences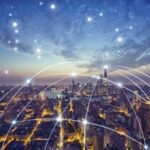 Customers are more savvy—and more in-control—than ever before. They're accessing your brand from multiple devices and expecting a seamless experience at every touchpoint.
How can you meet—and exceed—their expectations, and stay ahead of the digital pack?
Join us on Wednesday, March 22 at 2 pm EST for "Delivering the Best Next Digital Customer Experience." 
In this new 30-minute webinar, we'll explore what the critical elements of managing your customer's digital experience.
Discover why web content management (WCM) is the foundation for digital experience management platforms, upcoming trends in meeting customer expectations, and how WCM impacts your bottom line.
Presenters will be Gartner's Mick MacComascaigh and Sitecore's Scott Anderson.
MacComascaigh is the research vice president and lead analyst of web content management at Gartner. He focuses on helping Gartner clients with all phases of the solution life cycle required to develop the right digital strategy for their organizations. Anderson is the CMO of Sitecore and is responsible for all aspects of the company's global marketing organization, including strategy, branding, product marketing, corporate communications and field-marketing.
"I consider there to be three main areas that will dictate the future of digital experience management. The conceptual, and how we define a customer; how we improve the effectiveness of communications with the customer at every phase of their lifetime journey; and envisioning a broader solution that will become a strategic imperative," says MacComascaigh. "When an organization places a high focus on the digital experience, the positive impact for an organization will be enormous. Start with the outcomes you want to achieve and that will be the true north for your organization."
Digital spending overall is on the rise: Gartner research shows that 61% of marketers plan to significantly increase their spending on digital commerce in 2017, and 46% cite digital commerce as the leading business goal driving their investment decisions.
Register now to join us on March 22, or listen later on-demand at your convenience.