Data Lessons from Brooks Running, IGN and MVMT
Data is key to experimentation—and experimentation is the gateway to innovation. You may not know what the next big technology or feature may be, but testing to uncover it allows brands to stay relevant with customers and out-personalize competitors.
Making tools and data accessible to everyone—not just engineers and data analysts—gives employees the power and insight to think big and make confident, data-backed decisions that deliver bottom-line results, without exhausting resources or budgets.
Here are three lessons learned from MVMT, IGN and Brooks Running about data experimentation.
Be where your customers are.
When MVMT Watches introduced interchangeable straps, they tested whether promoting the new straps in the shopping cart, on the purchase confirmation page or on the products page would feel most natural to the shopping process and drive purchases. The team was able to experiment with promotion placement, because they had the right tools to look at data from each iteration and could make an informed decision about the most fruitful option.
Promoting the strap on the product page on desktop resulted in a 2.2% increase in revenue and a small increase in average order. But knowing that 55% of MVMT's traffic comes from mobile, the marketing team decided to also test the mobile experience. When the mobile experience was static, only eight percent of customers would scroll down to see the strap promotion. To drive higher visibility and engagement, they moved the strap promotion for mobile users to be directly below the "Add to cart" button, resulting in a 5.5% increase in revenue and a 1.6% increase in mobile conversions.
Data insights inspired MVMT's marketing team to test mobile, the touchpoint for a majority of their customers, and the results helped them implement the option with the greatest return.
Empower every employee to use data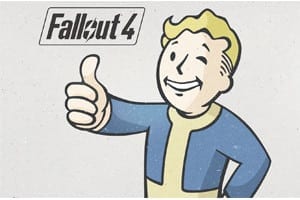 Every employee at IGN—the online publisher of popular video games line Fallout 4—makes experimentation part of their daily work to create a better experience for fans and advertisers — and many new features are born from experiments. The product team continuously tests the impact on the user experience to decide which website variations to implement. By analyzing data, the team learns how the audience reacts to features, content and design to inform current and future ideas.
Product managers share those insights with other departments to encourage testing new ideas and creative thinking. For example, Todd Northcutt, vice president of product at IGN, shared six variations of a video player his team tested and had everyone at the all-hands meeting vote which one would perform the best. They were wrong, and that showed to always test your assumptions before pushing through a change. By leveraging data and sharing insights across teams, IGN ensures the team is only taking smart risks that will have impactful results.
Dig deep into the fine details.
Brooks Running set a goal to decrease the return rate of shoes. Based on data about customers' shopping patterns, it experimented with how to improve customer satisfaction and therefore decrease the numbers of returns. The Brooks team noticed that when customers bought multiple pairs of the same shoe but in different sizes, customers returned at least one of those pairs.
These insights sparked an idea: when shopping in a brick-and-mortar store, customers can turn to a sales associate to help them decide the best fit. To bring this personalized experience online, Brooks created a special pop-up message offering shopping support for customers that fall into this target audience segment. The message read: "Not sure what size to get? Our expert customer service can help you figure out the one for you so you don't have to return one later." Based on the experiment, Brooks saw an 80% decrease in return rate and an increase in customer satisfaction.
The team accomplished its goal to decrease the return rate by leveraging data insights about customers and providing personalized support to meet their needs.
Linda Crawford is the chief customer officer of Optimizely.
Related Articles:
Optimizing Marketing Data—Special Report
Check It Out—Librarians Take Action to Improve Data
Top Legal Issues Facing Marketers in 2017