CMOs See Tech Migration, Digital Skill Sets as Key Issues
Marketing technology migration, digital skills development, and more effective go-to-market processes top chief marketers' list as priorities and challenges this year.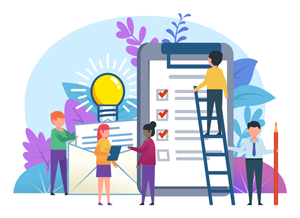 Key insights and input from conversations with 100 marketing leaders reveal serious commitments for change, according to The CMO Council Outlook + Intention Audit.
Forty-percent reported that go-to-market processes and digital marketing capabilities were top of member's agendas. Not far behind were finding new sources of revenue and improving retention and monetization (33 percent) and generating more customer conversion and lifetime value (29 percent).
Digital marketing capabilities and skills are a key focus for IMAX, which recently launched a major digital campaign "Film to the Fullest." t
"The true star as far as a tactic and platform for us this year is digital—digital campaigns with a purpose," says IMAX CMO Denny Tu, one of Chief Marketer's 2019 Digital All Stars. " Digital is playing a very important role and an initial role in the role out of our campaign—1,400 locations, 77 countries, 39 languages. It's self-explanatory why we would need to focus on digital. It's the best way we can reach our very targeted demo—market by market."
When it came to marketing technology deployment the audit found that 43 percent cited internal skill sets as a speed bump. Forty percent said data was not unified, clean, complete and accurate across all marketing systems. Tied at 36 percent were leadership's appetite for making investments and matching relevant solutions with the respondents type of business.
For the Red Sox baseball team, new technologies are transforming how the game is played on the field and how fans consume and experience the action off it, says Boston Red Sox/Fenway Sports Management CMO Adam Grossman.
"Keeping pace with rapidly evolving mobile technologies and shifting consumer preferences will always be one of my most challenging and critical priorities. With so many options available to consumers, it's become harder for them to cut through the clutter—and they often don't have the attention span to do so."
---
You May Also Enjoy:
---
The audit also found that CMOs plan to overcome digital deficiencies and improve talent performance in a number of ways:
• 74 percent encourage peer engagement and knowledge transfer
• 67 percent attend relevant conference, webinars and online courses
• 60 percent suggest running regular internal training and development programs
The audit gathered insights early in the year from more than 100 Advisory Board Members across seven regions, including North America, Europe, APAC, MENA, India, Sub-Saharan Africa, and Latin America. The group includes 15,000 chief marketers in 110 countries controlling nearly $1 trillion in annual, aggregated marketing spend.