Cloud Software vs Software in the Cloud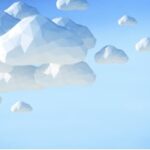 Personalized marketing is transforming how marketers operate. In particular the cloud has become an integral piece of many personalized marketing infrastructure solutions. However, with the increased interest in the cloud, it's important to understand some of the subtleties within the cloud lexicon, like how "software in the cloud" is not the same as "cloud software."
Let me explain.
Software in the cloud deployments have seen gains with the growing use of private cloud networks and hybrid cloud infrastructure models. Utilizing software that you own, you can host and control a private cloud environment for that software. Take IBM's Campaign Management product for example. When operated from a cloud environment, it can alleviate many of the ongoing headaches like scalability.
This trend is on the rise with organizations looking to push their existing non-enterprise, non-PII systems (e.g. marketing, big data analytics, etc.) onto the cloud along with the infrastructure overhead it requires.
Comparatively, cloud software are applications made exclusively for use in a shared cloud ecosystem (i.e. public clouds). A well-known example is Salesforce. No one ever "installs" Salesforce. The Salesforce mothership quickly generates a new instance for you to configure per your enterprise needs.
To help understand this distinction a bit more, here are three major areas that highlight their differences:
Set-up and Cost
Software in the cloud is a private, single tenant environment that can be completely customized to your organizational requirements. Cloud based-software is a shared, multi-tenant environment that has limited customization capabilities. Usually, the subscription cost of a cloud software environment is lower than data usage cost of software in the cloud because of the shared resources (e.g. costs for hardware, software, databases and human capital).
Speed of Deployment
Implementing software in the cloud still requires the traditionally lengthy set up that all on-premise software does. In contrast, quick start deployments is an area where cloud based software excels. They have no lengthy installation or configuration set ups, nor is there a need to find specialized resources to handle the nuances of your particular software install. Since the software already exists, the provider just needs to deploy a new instance and voilà, it's ready!
Ongoing Operations and Updates
Both options have the agile operational capability to leverage scalable/fluid infrastructures allowing organizations to manage forecastable heavy and low throughput times (for example: Black Friday in retail). However, one notable difference between the two is with software upkeep. With software in the cloud, you own the software and therefore must schedule and perform the system updates yourself. With cloud based software, updates are automatically pushed down to you by the provider…whether you like it or not.
In the end, there is no single "right" solution. Determine what is right for your organization based on your particular needs.
Stanton Willins is CTO at Covalent Marketing.
Related Articles:
5 Ways to Improve Your Digital Marketing Data Strategy
Special Report: B2B Lead Gen Trends
Why CMO is the Hardest Job in Tech