Why CMO is the Hardest Job in Tech
It used to be that marketers could do their jobs pretty well without talking much to their tech colleagues. Today, the vast majority of channels that a tech marketer uses to build awareness and generate demand are digital. Search engine advertising and optimization, obviously, but consider that events, collateral, customer engagement and channel partner training have also moved to the web via virtual conferences, websites, social media and online training platforms.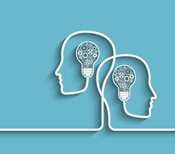 So why does all this makes the CMO's job harder? Digital channels require digital skills and very few marketers have them. Marketing leaders are now wholly dependent on engineers to do their jobs successfully, and in tech companies, they are virtually never given priority access to software developer resources. Compounding the problem, tech marketers are also rarely given hard-dollar budgets to hire contractor software developer resources. At their core, tech companies are product and engineering driven and development resources are used for roadmap and back-end issues first.
Today, a tech marketer's efforts are on display in real-time to anyone in the company whose paying attention. Anyone can see what traffic their public website is generating now versus before or versus the competition, all using free tools such as Google Analytics and Alexa. Any decent B2B sales organization knows within seconds of a prospect downloading a white paper what that "lead's" company, industry, geography and potentially competitive product set are (thank you, Infer). If the sales leaders don't see the quality and quantity of leads from marketing efforts, the CMO is getting called out that day … not months later. Using tools like Kissmetrics and Mixpanel, every tech CEO has the right to expect her CMO to know the exact cost of acquiring a customer from each advertising channel and their immediate and long-term revenue.
Why is this a problem? Under these conditions, the tech marketer's environment is a vicious circle. There's little to no support/budget for non-digital channels (Apple being the exception), and low to no resources given to manage and test digital channels. And testing is everything. My marketing team found a 40% increase in yield from one of our major lead channels from an A/B test. But, they'll tell you they had to steal the developer time they needed to get the test done.
What should tech C-Suite leaders do about this? If you're an Agile shop, ensure marketing has a seat at the stakeholder's table with an equal voice in prioritizing the backlog. When my marketing team came to a stakeholder's meeting with a documented seven-figure upside from the aforementioned yield test, we bumped non-marketing stories to get that work into the next sprint. If you're not Agile, I'd argue that you have to approve a separate budget for external designers, developers and usability tools like UserTesting.
What should tech CMOs do about this?—Analysis, quantification and tools. Once you've accepted that your tech organization is not and will never be marketing-driven, you must learn to speak the language of your industry and present your argument for resources in technical and quantifiable terms. What's the problem you're trying to solve? How have you broken that problem down? What alternatives have you evaluated? What hypotheses are you testing? How will you measure success? What are the assumptions behind your estimates? Approach marketing like an engineer or product person would, and engineers and product managers will listen to you.
Lastly, I believe marketing automation tools are an underutilized but vital secret weapon that every tech CMO should have in his or her arsenal. All of the tools that can be used to expose how poorly a marketing initiative is performing in the above examples can also be used to objectively quantify how well a program is performing. If your analytics reports show 40% more leads from an Optimizely A/B test from the same Google AdWords spend and those leads are Infer-scored immediately as being of equal quality, you've likely won the argument for resources.
Tech marketing has never been more important. As the tech industry has matured and the cost of starting a tech company has come down, competition has increased and markets become more cluttered. The time is overdue for tech executives to realize that this is exactly the environment in which marketing adds its greatest value. It's the CMO's job to differentiate your tech product, make sure your prospects are aware of and wowed by your offering when they're ready to buy, and help retain that customer forever. You're already holding him or her publicly accountable for great results, so recognize them for the very big audacious goals set and provide the dev resources needed to do their job in the digital age.
Donna Wells is CEO of Mindflash. She can be reached at [email protected].