Why the Chief Growth Officer is Transforming Marketing Departments
In 2018, CMOs will be faced with even more pressure to drive growth.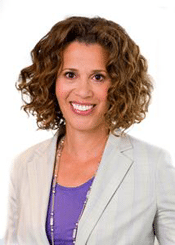 This is evidenced by the sharp turn toward consolidating marketing roles under the direction of the chief growth officer role. Earlier this year, Coca-Cola combined global marketing, customer and commercial leadership and strategy into one function under the leadership of a new chief growth officer to drive growth across five strategic beverage categories. Hershey hired a chief growth officer in May to oversee a number of functions to drive a growth strategy. And late last year, Kellogg hired the CMO of Kimberly-Clark as its chief growth officer.
Those are just three of the more than 450 chief growth officers in the U.S. Of those, 192 work for companies with less than 50 employees. The industry with the most CGOs is marketing and advertising (133), followed by information and technology (80) and hospital and health care (56), according to Culture Amp, an employee engagement and analytics platform.
"In 2018, we expect CMOs to fall under even more pressure to drive growth — or step aside while someone else takes the reins," Forrester reported in its Predictions 2018 report.
The CGO role began to gain popularity during the summer of 2015. The trend is driven, in part, by CEOs concerns about future growth. Only 38% are very confident about their revenue growth in 2018 and 79% are focusing on organic growth to drive profits, Culture Amp says. All four major advertising and marketing companies—WPP, Publicis, Interpublic Group of Cos., Omnicom Group—have cut revenue forecasts this year as clients slash marketing and advertising spending.
Forrester predicts that "CMOs will 'grow or go' in the coming year, with chief executives expected to put marketers under pressure to reduce advertising spend" and that eight more CGO will be appointed in Fortune 100 companies this year, CNBC reported.
Related articles:
Ivan Pollard out at Coke as CEOs Search for "Whole-Brained" CMOs