Business Moves at the Speed of Social
If you're in marketing today, you're in social. And if that smacks of stating the obvious, it's a sign you're likely integrating social with your business development efforts. But if you're questioning the notion of whether social is part of your job, you might be in for a wake-up call.
If "being social" is something you do when you can squeeze it in, or with whatever consumer data you can manage to find haphazardly, you'll find keeping up with competitors will become an ever-greater challenge in 2015. Social business is happening 24/7 in real time, affecting all business functions, and exciting opportunities abound for teams that are ready to embrace social analytics.
It's Time to Get Real
If you're worried about being behind on real-time understanding and action, don't. The data revolution is more of a whirlwind evolution that continues to grow, and no one can be blamed for having trouble keeping up.
In short order, social marketing went from its first generation – where brands started recognizing its usefulness and began hiring experts to man the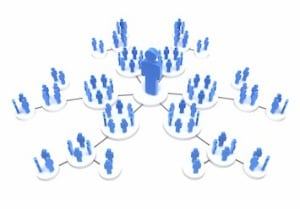 social helm (GEN 1) – to a second generation where brands began to realize the benefits of social data, omni-channel, and a 360-degree view of their customers (GEN 2).
Now social marketing is morphing once again into a highly attuned third generation of awareness (GEN 3), with real-time data combined with cross-functional business truth from social. As the new approach to winning, it's something we are all rushing to get to first. Given that social channels are constantly churning out endless streams of information for brands to capture, marketers who can take the right action in real-time with consumers and influencers will have the edge over those who cannot. We have seen this already.
Why the big fuss over real-time? What does it allow us to do? It allows us to think about marketing and business differently, for starters. And it allows us to move at the speed of social. Now, in addition to gauging superficial mentions and counts, we have the ability to measure consumers' passion for our brands. Knowing when consumers love us, hate us, or just don't care, is powerful information to have – and more so when we use it to inform our actions. And of course, we can know this for our competitors too.
Time warping from a GEN 2 reactionary sensibility into a GEN 3 real-time responsive mindset might feel like an enormous endeavor, beyond your brand's means, but let's explore what goes in to making the leap:
Real-Time is Little Risk, All Reward
Knowing how many impressions you have on Twitter or how many Facebook likes is no longer enough. The data brands need nowadays is far more detailed, and the whole point is to know what's happening as it's happening and to be able to respond with the same immediacy.
For example, real-time offers:
The ability to identify trending customer issues and topics and apply course corrections based on that information.
One of my favorite stories is the time the CEO of T-Mobile was kicked out of an AT&T event. Social media made the news a hot topic, quickly, but the T-Mobile team was ready. As they monitored the situation in real time, they discovered that consumers were entertained and rooting for their boss. Understanding the conversation already in play, T-Mobile was able to join in and engage consumers in a new way.
The ability to monitor customer sentiment and identify opportunities to improve.
Do you know what your customers are talking about or how they feel (and how deeply) about your brand? Do you understand the secret online languages of expectant moms, or sporty teens, or white-collar men? Getting to know how your audience communicates is important so you can offer up content that appeals at every moment. Understanding the emotions your brand inspires (measured against the emotions you want to inspire) is part of that equation as well. For instance, "DH" on Babycenter.com refers to my "darling husband."
The ability to understand the competitive landscape and take smart actions.
Think of Arby's tweeting about Pharrell's hat during the Grammys. They were organized in advance to take advantage of social moments they knew would accompany the broadcast, and when Pharrell showed up wearing a hat that resembled their logo, their preparation met with readiness and opportunity, and a viral tweet was born. The result? Consumers seeing the brand as humorous and hip, and driving more than 200 million impressions at the time, as well as driving foot-traffic into their restaurant – about $30 million in value, the chain estimated.
These are just some of the many advantages to embracing consumers in real time, and there are many ways to achieve real-time impact, something I'm passionate about it.
So start thinking about your team's readiness, because opportunities to build your brand are happening every moment of every day, not just during business hours. And you simply cannot keep up with all that's happening on social without being organized.
Joining GEN 3 may be a big leap forward for some brands, but there's no other direction worth traveling.
Pernille Bruun-Jensen (@PernilleBruunJ) is cmo of enterprise-scale social media analytics company NetBase.