Why Brands Need to Shift Their Focus to 'Defining Moments'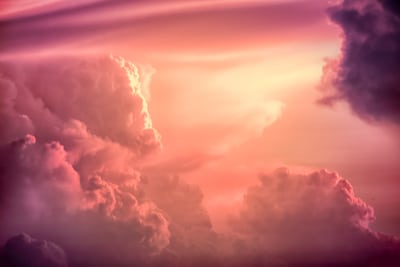 Many brands today to focus on what they call micro-moments—meaningful points of customer contact. But to really get ahead of the competition, consider targeting defining moments.
"Defining moments" are fleeting opportunities throughout the customer experience where the brand can provide especially thoughtful and impactful assistance. Consider Apple's new Siri-powered app Shortcuts, which lets users build their own voice commands. One command can ignite an action across different, third-party apps. For instance, you say "going home" and have Siri give you driving directions from Waze, raise or lower the temperature on your HomeKit thermostat, text your significant other that you're coming home and start playing your favorite Spotify channel. Apple just made it a lot easier for consumers to incorporate branded defining moments in their daily lives.
Micro-moments are brief instances in customers' decision-making process where a brand can step in with a piece of interesting content, helpful information or a special offer. While that moment can be the result of carefully architected automation, the moments—a free drink at a bar for checking in on social media or a complimentary birthday dessert email from a restaurant—can be delightful nonetheless.
Defining moments, on the other hand, are about a brand holistically considering its role in customers' lives pre- and post-purchase and beyond. An electronics retailer can combine its post-purchase, cross-sell offers with an easy way to store warranty information on your phone, including links to additional tips and inspirational ideas. An insurer can "be there" with immediate mobile assistance if one of its customers is in an accident. A toy manufacturer can provide digital or phone assistance on Christmas Eve when customers cannot find the assembly instructions. We've all found ourselves in such pickles before turning to our iPhone or Android in search of a solution. In fact, according to Think With Google, 96 percent of people habitually reach for their smartphones to search for help in moments of need.
---
You May Also Enjoy:
---
So, all in all, micro-moments are rewards or lures along a path to purchase while defining moments entail brands partnering with customers, treating them like a good friend and ultimately earning their repeat business. The latter is an incredibly powerful kind of experience-based branding and ultimately more impactful and enduring than even the most clever marketing campaign.
Why do these distinctions matter? In 2018, marketers need to intelligently focus on defining moments more than ever, as consumers are being assailed by ads, texts, tweets and everything else imaginable. The days of successfully blasting out bulk emails with impersonal "special offers" are over, ad blockers are on the rise and consumer distrust is at an all-time high. Forrester last year said that advertising was dying and predicted that CMOs would shift $2.9 billion away from display ads in 2018.
Even the most well-conceived ad campaign or rigorously designed customer journey is going to be wrong a lot of the time. There are too many devices, too many starts and end points and too many sources of information to pinpoint all the common paths or the predictable order of events.
Perhaps a brand's goal shouldn't be to cover 100 percent of micro-moments, but instead, ensure their presence at the most critical moments 100 percent of the time. This style of experience-based branding not only dramatically improves customer retention, but it also grows new customer acquisition because of the subsequent positive word of mouth
Defining moments represent opportunities for brands to inspire passion among customers by lifting affinity and trust in an era where such aims are increasingly hard to accomplish. Those are the times that brands really prove partnership with them. Instead of having a piece of content or offer relevant to every touchpoint, maybe it's even better to zero in on a few moments of great importance to your customers and nail those.
Mike Stone is senior vice president of marketing at Urban Airship.