Brand Activation Spend to Top $595 Billion
Spending on brand activation marketing in the U.S. rose 5.5% in 2015 to more than $560 billion, accounting for almost 60% of advertisers' budgets.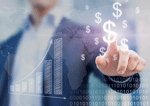 This year, brand activation is expected to grow 6%, to nearly $600 billion, and is projected to top $740 billion by 2020, according to a new study by the ANA in partnership with PQ Media.
Spending on brand activation, as defined by the ANA—relationship, influencer, promotional, content, experiential and retailer marketing—accounted for 59.8% of overall marketing expenditures, the report found. At the same time, spending on traditional and digital measured advertising represented 25.2%, and investment in trade promotions came in at 15%.
"End users are spending more time with media, but they are less engaged with advertising and marketing as a result of several key trends, including the fast growth of smart-tech products and mobile media, consumer adoption of ad-skipping devices, increased media multitasking with digital devices, and the growing consumption of media outside the home," Patrick Quinn, president and CEO of PQ Media said. "As a result, it's imperative for brands to more effectively use media strategies and channels that provide opportunities for higher engagement."
The study also found:
Brand activation spending would continue to outpace spending on advertising and trade promotions over the next four years
The number of media outlets has tripled in the last 40 years, with media buyers now having to choose from over 200 options.
About 57% of brand activation marketing is outsourced to media and other companies.
Relationship marketing is the largest of six brand activation marketing platforms, while content marketing is growing the fastest.
Customer services and telesales are the largest of 32 brand activation channels; mobile apps and proximity services are growing the fastest.
Automotive is the largest category of 21 industry verticals using brand activation marketing, at $54.5 billion in 2015.