ABM Helps TimeTrade Improve Marketing ROI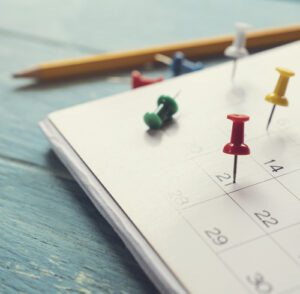 An account-based marketing (ABM) strategy is helping TimeTrade connect with B2B decision makers, and improve conversion of top tier accounts by 20 percent.
TimeTrade, an appointment scheduling SaaS solution, works with over 30,000 businesses; over 690 million appointments have been scheduled via the software since the company was founded 20 years ago, says Tim Corkery, svp of sales.
The Tewksbury, MA-based company faces the same challenges as many B2B organizations, says Corkery, who spoke at the recent B2B Sales & Marketing Exchange event in Boston. It has a long sales cycle, and multiple target personas. There are often multiple decision makers it needs to connect with at target accounts, ranging from the president or CEO to other department heads. And, the company faces increasing competition, often from firms offering similar services at a lower price point.
The target audience is in a number of verticals, including financial services, high tech and retail. Decision makers can reside in a number of departments, including sales, marketing, IT and security.
The company saw a lot of opportunity for alignment between not only sales and marketing, but territories and accounts; and marketing and outbound prospecting, says Lauren Mead, CMO.
The company considered which accounts had the most value, and the most opportunity. The account segmentation approach was broken down into the total addressable market (anyone with a scheduling need), target "one to many" accounts (10,000 accounts), and 400 priority accounts, that required one-to-one attention.
---
You May Also Enjoy:
---
The priority accounts received the most attention, with outbound email, inbound marketing, communication with business development reps (BDRs), targeted display ads, paid search, direct mail, account specific campaigns, industry specific advertising, and engagement at trade shows and events.
Target accounts were engaged via email, inbound marketing, targeted display, paid search, industry specific campaigns and events, while outreach to the total addressable market was limited to inbound efforts and paid search.
Sales goals were looked at by quarter and then pipeline goals were set, says Corkery. TimeTrade considered the average sales price, as well as the number of sales accepted opportunities, set meetings, marketing qualified leads (MQL) and marketing qualified inquiries when gauging the success of the ABM efforts.
Inquiries were scored until they reached a certain level and converted into an MQL, and then a sales accepted opportunity. Numbers were reviewed monthly and shared with the sales team.
"If we hadn't measured every single handoff point, we wouldn't have known why things were decreasing or increasing," he says. 'We had great data and knew exactly when we were pushing through at the right velocity."
"BANT" was considered when qualifying leads, says Mead:
Budget: Can they afford the product/service?
Authority: Is this contact the decision maker?
Need: What is their pain point? Is the product/service necessary?
Timing: In what timeframe will the solution be implemented?
Results of the ABM initiative included improves sales and marketing alignment; increased sales and BDR persona knowledge; improved overall funnel conversion rate; a 70 percent decrease in cost per opportunity; a 20 percent conversion rate on priority rate accounts; and pipeline growth.