8 Ways to Promote Your Customer Referral Plan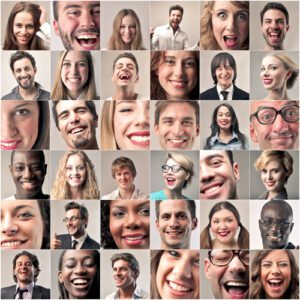 You've done it—you've created a customer referral plan that's enticing for your customers but affordable for your business. Customer referrals are gradually rolling in—and that's great for business, since recommendations from friends are the most credible form of advertising, according to Nielsen.
But that's not quite enough. You want referrals in droves to boost your ROI. Here are eight effective ways to promote your customer referral plan.
Invite all your existing customers
Who better to start promoting your customer referral plan with than your existing customers? Send out a mass email to all of your current customers that details the value proposition of your business's customer referral plan. Be sure to emphasize what's in it for them while you explain the referral plan, and explain what the people who are referred will receive, whether it's a discount or simply your business's stellar offerings.
Make your call-to-action hard-to-miss
Don't let a site visitor wonder whether or not your business offers a customer referral program. Come up with a quick-yet-illustrative call to action and make sure it features prominently on your business's website. Consider creating a sticky navigation bar with your customer referral plan call to action on it. This way, visitors will be able to click on it, no matter where they are on your site.
Write referral copy customers are excited to share
If you've ever used a referral link before, you know how clunky and unnatural referral copy can be. Customers may hesitate to share referral links simply because the copy that accompanies the link reads like spam. Don't let that be an issue for your referral plan. Come up with quippy, persuasive copy that can by default accompany referral link shares—but also allow referrers to opt out of the copy if they want to write their own message.
---
You May Also Enjoy:
---
Make it beyond convenient to share
Provide every sharing option potential referrers could possibly want. Whether it's email, Facebook, Twitter, SMS or a simple link to copy, including any and all platforms that referrers might prefer will up your chances of a successful referral. By offering a long list of share options, you'll lessen friction at a key moment in the referral process—and you'll make it easier for referrers to share far and wide.
Instruct employees to mention it during checkout
If you do any business through a brick-and-mortar location, instruct your employees that work the checkout counter to mention your customer referral program. The checkout process—whether it's in-store or online—is the exact point at which a person becomes (or re-establishes themselves as) a customer. Be sure to harness this critical moment both in-person and online.
Reach out to customers who leave positive reviews
Though business owners spend a disproportionate amount of time worrying about negative online reviews of their business, positive online reviews can be incredibly useful. Positive reviews are where the happiest customers make themselves known. If a customer leaves a positive review for your business, reach out to thank them for the review and to remind them about your customer referral program. Be sure to cross-reference them with your list of existing referrers and tailor your message according to whether or not they've already participated in your referral program.
Encourage new referrals to become referrers
Even before a referral turns into a customer, let them know what the friend that referred them is earning through the process. Sure, emphasize what the referral themselves will earn. But also emphasizing what the referrer earns will make this new customer much more likely to refer others in the future. Be sure to double down on this message once this referral converts. After trying your business's offerings, they'll be more likely to share that referral link.
Remind referrers what they've earned
Don't let those who've already successfully referred their friends get swept under the rug. Because these customers have already referred others, they're more likely to do it again. Send them an email reminding them how easy it is to refer their friends—and much they've already earned by participating in your referral program.
Promoting your referral program: Next steps
These eight strategies for promoting your business's customer referral plan are all conceptual. It's time for you to put them into practice. If you have the resources, consider trying out more than one, tracking each individually, and seeing which one renders the greatest results. This will allow you to quickly see what works for your business's program and what doesn't. Take the most effective strategy (or strategies) and run with them. Then watch the new customers roll in.
Matthew Speiser is a staff writer at Fundera.