7 Costly Marketing Automation Mistakes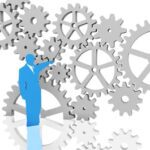 Marketing automation is one of the fastest growing sectors in the martech landscape. But there are some costly mistakes that can turn automation from a growth engine into a cost center.
On Entrepreneur.com, Uberflip's Hana Abaza shares the top seven marketing automation mistakes companies are making today.
More Marketing Automation News:
Special Report: Leveraging Marketing Automation
Marketing Automation Helps Lego Education Connect with Educators
Getting the Most out of Marketing Automation
Special Report: Marketing Automation Trends