5 Tips for Implementing Account Based Marketing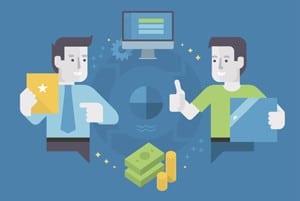 Account based marketing (ABM) requires great customer information, which means the best opportunities exist at your current customers.
"You need targeted tactics to reach specific people at specific accounts," said Jon Miller, CEO and cofounder, Engagio, speaking at the Marketing Profs B2B Forum in Boston last week. "Account based marketing is a strategic approach that coordinates personalized marketing and sales efforts to open doors and deepen engagement."
ABM looks at an account in its entirety—decision makers, end users and influencers. The approach makes sense because so many people in an enterprise can influence a B2B purchase decision, he noted.
To start the process, marketers need to pick the target accounts they will focus on. Miller suggest having sales reps pick a set number of account to focus on, making sure you have the proper analytics in place to get a good picture of the personas at those companies. Then build your database with the right contacts for each persona at those accounts.
For account based marketing to work, sales and marketing need to work together. Sales reps have several things they are looking for, including
New relationships, including accurate and clean contacts and brand awareness.
Insights, including research on client priorities and budgeting; timelines of what marketing messages prospects have received and when; and content targeting specific account needs.
"Executives will interact with unsolicitied content—if it is super relevant to their business," Miller said. "It's called business to business—not business to lead."
Miller offered five things marketers need to keep in mind when setting up account based marketing processes:
Coverage: Do you have opt-in contacts for the right people at your contact organizations for each account?
Awareness: Which target accounts know who you are? Do they visit your website? Have they done anything with you in the last six months?
Engagement: Are the right people at the right accounts spending time with your company? Is that engagement going up over time?
Program impact: Are your marketing programs reaching the target accounts? How much waste is there?
Influence: How are ABM activities improving sales outcomes, such as deal velocity, win rates and average contacts?