4 Tips to Protect Your Brand From Fake News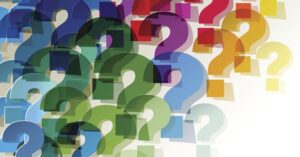 Fake news dominated the 2016 elections, and the conversation around it is still going strong. What is fake news? Where is it? How can consumers tell the difference between what's real and what's not? These questions are in the background of all the media people consume today, and for digital marketers, the fake news trap can be costly.
Decreasing Consumer Trust
Media trust has dropped significantly in the past year, especially among young adults. A Network Research survey found that confidence in information from the media fell by 38% among 18- to 34-year-olds. The survey also suggests that people today are more cautious with online media than in years past. Online readers can't be sure whether the story they're reading is true or tailored to get them to agree with a certain perspective.
While the fake news conversation might have picked up steam in the states, the subject is globally relevant. Research on the habits of consumers in the United Kingdom suggests that confidence in media is as scarce overseas as it is in North America. According to Outbrain, 64% of U.K. respondents trust news from traditional publishers, while just nine percent believe social media sources.
For brands and their marketers, nothing is more critical than consumer trust. The same Outbrain study found that 77% of respondents accept content from familiar brands, while only 67% believe content from friends on social media sites. The study also suggests that consumers find ads more credible when they appear on sites they already know. But what happens when ads from a trustworthy brand appear on sites that are considered misleading?
Typically, ads are placed based on user data as opposed to website content. Then, brands "blacklist" certain sites, ensuring their ads don't appear on websites that don't align with their values. But due to the large number of websites, it's possible for brands to inadvertently miss one and have their ads run on a less-than-reputable site.
While digital marketers know that a system of third-party companies stands between them and the websites on which they advertise, consumers either don't know or simply don't care. The race to capitalize on targeted data has created opportunities for unintended endorsements to shift consumer opinion. With consumers making more socially conscious purchasing decisions, guilt by association can have real consequences.
Fighting Back Against Fake News
Unfortunately, companies like Facebook and Google don't have a magic button that filters out fake news. That means it falls to digital marketers to ensure their brands aren't appearing alongside bogus or otherwise harmful content.
Companies can fight back by staying vigilant about their online presence. Regularly searching the brand name, setting up alerts for online mentions, and reporting malicious websites can help brands distance themselves from harmful content. Some platforms, such as AppNexus, take proactive steps to prevent their ads from appearing alongside fake content.
By using preventative tools and gauging how consumers respond to false news, brands can leap into action quickly when something goes awry. However, that's not enough to ensure fake news doesn't poison an otherwise healthy brand image.
Fake websites will continue to make up to $30,000 per month unless brands proactively engage in ensuring their ads never appear on them. Every dollar that goes to fabricated news sites is a dollar that's not going to a legitimate site that can help marketers build their brands. But what are brands to do when even the best media agencies miss a few instances of fraud and site blacklists aren't foolproof?
Defending the Brand
To truly win the fight against fake news, brands must become better advertisers. They need to create more targeted ads to avoid speaking to the wrong audience and potentially losing the trust of the consumers they already have. And if brands want to create targeted ads that work, they're going to have to learn to love Facebook and Google.
Facebook and Google currently take in 85% of new digital marketing money spent in the U.S. because they have the best platforms and data. These four strategies will help marketers use their resources to create the best brand impression while limiting the opportunities for fake news sites to tarnish their image:
Use Smarter Filters
No one has better user data than Facebook; marketers should use that to their advantage. Filter by interests, demographics, and location to put content in front of the right audience. Don't try to advertise to everyone — pick and choose niches that make sense. Use lookalike audiences to expand outward from successful demographics.
Keep Up Appearances
When people search on Google and click a company's link, what do they see? If they encounter a webpage full of ads and outrageous headlines, they could get the impression that a brand's site is untrustworthy and leave. Google uses that bounce rate to rank search results, so brands must keep their websites looking professional to avoid dropping down the list.
Encourage Facebook Sharing
The power of word-of-mouth advertising for digital marketers can't be overstated. When friends recommend reputable brands, trust in those brands skyrockets. A Nielsen survey found that 84 percent of respondents found recommendations from friends and family the most trustworthy. Marketers can't remove fake news from users' feeds, but they can encourage Facebook likes and shares to earn consumers' trust upfront.
Test, Measure, Then Test Again
Try new strategies, and measure their effects on various demographics. What if a brand took a campaign mobile? What if it changed the ad placement? What if it targeted different campaigns to users by engagement variables? The more marketers refine their strategies by measurable data, the better their results will be.
Digital marketers don't have to have the investigative prowess of a journalist to keep their brands away from fake news. They must simply follow these strategies, limit their opportunities for exposure, and stay vigilant to ensure consumers can trust their brands.
Tony Tie is the senior search marketer at Expedia Canada.
Related Articles: 
Why Marketers Should Put On Wearables
10 SEO Tips for Site Redesigns