4 Tips for Selling to CMOs
Chief marketing officers are increasingly becoming responsible for more and more of their organization's tech spending, which means vendors need to try harder than ever to reach these influencers in the C-suite.
"It has become less and less about the actual technology and more about getting people to use it properly," said Michael Troiano, CMO, Actifio, during a panel at the recent Future M conference in Boston.  "That's what CMOs are good at and that's why we're playing more of a role in deploying technology in the organization."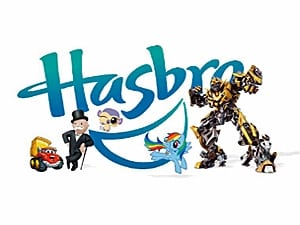 "To run an organization, you don't need to be an expert in all the guts or pipes [of a tech solution], but you have to know if you can execute a program," added Victor Lee, vice president, digital marketing for Hasbro.
Reaching CMOs—and differentiating solution in the sea of competition for their attention and dollars—is a challenging task, said Jim Anderson, CEO of SocialFlow. "You're not just selling against bad ideas, you're selling against other good ideas and you have to stand out [as a tech company."
Anderson, Lee and Troiano offered some ideas on selling to CMOs during the panel, moderated by Rudina Seseri, partner, Fairhaven Capital.
1. Agencies deserve a seat at the table—but remember at the end of the day that you still have to sell to their customer. "Agencies are a perfectly viable channel—if you can create excitement, agencies can help you scale and monetize your business," said Troiano. "But I don't believe agencies are an effective place to generate demand. Of course, if you're getting paid by the meeting, agencies are a great place to spend your time.
"Remember, agencies work for their clients. Even if they love the idea, they still have to sell it to their client," said Anderson.
Agencies often act like bodyguards, keeping people away from their clients. "Maybe they need to be treated more like a plus-one at a wedding," added Lee.
2. The best way to connect with a CMO….depends. Troiano told attendees that he likes the personal touch. Don't send him a LinkedIn invite and then immediately ask for a meeting. "And I won't have a meeting with you if you haven't done your homework on my company," he said. "Don't try to use me as a conduit to get to someone else. The biggest lie in business is 'can I have 10 minutes of your time?' It's insulting, because it is NEVER just 10 minutes."
He also abhors salespeople who focus on their own problems, rather than the potential customer's needs. "Don't guilt me into taking a meeting to meet your sales quota."
What he does like is people who start a meaningful conversation on Twitter that leads to real engagement. "I love people who earn my time—people who send me thoughtful feedback about something done by my team."
Hasbro's Lee, meanwhile, said he was on the other side of the equation. "When people get personal it creeps me out. It makes me feel like you're in the backseat of my car," he said. "Get to the point. Get to the business. Why are you different?" 
3. Think before you hit send. Don't spam oodles of people in the same company with same message, said Lee. "When you send the exact same email about digital to 20 people, 19 of them get forwarded to me—and my response is to reply and say thank you, I'm not interested."
And for goodness sake, proofread your messages. Hasbro's Lee recalled a recent message that concluded with the line "We think we can help Mattel with their business."
"C'mon—that's cut and paste at it's worst!" he said.
4. Be relevant to your prospect and engage them quickly. "Don't give me a case history about how you sold more vodka or cars—I sell to 9-year-olds," said Lee. "Don't be dynamically off message."
Lee noted that at SXSW, he conducted some "vendor speed dating" in a coffee shop. For an hour each day, he gave prospective partners 10 minutes of his time, so he could talk to a number of vendors quickly.
"You can't boil the ocean, focus is important," added Troiano. "You have to make the best call you can based on imperfect information. Use your ability to move quickly to differentiate yourself from bigger competitors."
Just don't be too aggressive when trying to stand out. Lee noted that one vendor took the bold step of just booking a cold call appointment with him in Outlook. "You want to see 50 shades of pissed?" he said, noting that, no, this company most definitely did not get his business.