3 Capabilities CMOs Must Build to Transform Marketing
In this article, Anand Swaminathan and Brian Gregg of McKinsey & Company discuss three capabilities–collaboration, analysis, and talent–that CMOs must build to transform marketing into a continuous growth driver.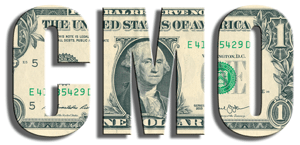 Forrester predicted that thirty percent of organizations will fire their CMO in 2017. Why? It boils down to three drivers: lack of growth, where CMOs struggle to show data-driven evidence that their marketing strategies have worked; lack of speed, where marketers are weighed down by long timelines and even longer windows for showing an ROI on their investments; and lack of scale, in which CMOs are challenged to turn small marketing programs into large, high-impact customer experiences.
Ultimately, CEOs are looking for profitable growth, and they need their CMOs to drive that agenda swiftly, and at a scale that matters. Speed is of the essence. According to an August 2017 CMO Council report, 52 percent of consumers say fast response times to issues, requests and suggestions is "the most important attribute of a brand experience," and McKinsey has found that 75 percent of customers expect service within five minutes of making contact online.
The fast lane for CMOs begins with delivering growth, quickly and at scale. This requires a new set of behaviors and skills. CMOs need access to data, the know how to use it, and the talent to take advantage of it. They need to work cross-functionally, become increasingly agile, and score quick wins that are demonstrable to the enterprise.
The first thing CMOs must do is get out of the marketing department.
By working cross-functionally, especially with the CIO, CMOs can begin to create the collaborative structures, supported by new technologies, that break down internal silos and create experiences that surpass customer expectations. An alliance with the CIO (who is also under pressure to show results) is an important step toward helping CMOs access the data, technological enablers, and analytic capabilities they need to drive growth—faster, and at-scale. At one fashion company, the CMO partnered with the CIO to develop an omnichannel strategy that focused on the need to be able to move customers from online to the physical store and back again – within critical buying windows personalized to the individual shopper. That strategy resulted in double-digit growth.
A second fast lane pass for CMOs includes activating (not just studying) data in an agile way. To do this, marketing teams need to shift their mindset from colorful PowerPoint plans toward more agile test-and-learn programs. CMOs should choose two or three (not 20) customer problems to solve, aim to run 20-to-30 tests a month (not two campaigns a year), and be guided by data-driven insights to distinguish what works from the things that simply do not. An e-commerce company recently set up two teams to tackle separate customer issues: "One-and-Dones" (customers who purchase once but not again) and "At-Risk Loyalists" (high-spend customers who were starting to spend less). The CMO successfully drove a 20 percent increase in revenue through such an agile, data-driven marketing approach.
The final lane of our highway, and the one guaranteed to bring success, is getting first-rate people. CMOs need access to a much wider range of skills within the organization if they are to accelerate growth. Next generation marketing skills are key, but they also need to be supported by skills such as data science and technology, to design competitive marketing operations that understand and respond rapidly to changing customer behavior. This talent need not always report to the CMO, but it does need to be given appropriate targets, incentives, and processes that will focus everyone on solving customer needs. Sometimes that requires structural change within the organization, which can take time, so that teams organize themselves around the customer journey rather than their own silos' responsibilities.
The CMO's growth agenda
Moving into the fast lane is a tall (but necessary) order, so, it is best to start small, with an eye toward scaling quickly. Pick the right team to focus on delivering a specific campaign, improving a customer journey, or raising sales in a specific category. The key is to make sure you choose a project that allows you to test the whole approach and measure its success. Doing so will give you the muscle to expand investments in technology to support your growth agenda, and show other departments the benefits of working through the pain threshold of re-organizing around a cross-functional marketing model. That support will turbo charge your growth agenda into the fast lane.
Related articles:
Pit Stop: CMO Pain Points, Influencers & the Always-On Shopper