17 Insights to Understand the State of Agencies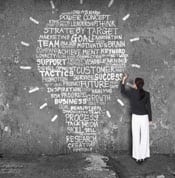 As we get ready to transition to 2016, the state of the agency has come into view. Hubspot has pulled together 17 charts that show the most interesting trends and insights into the agency business.
For example, one chart shows the top seven reasons why agencies get fired. Another identifies the top six challenges agencies face, while still another charts the client's view of agency expertise.
There's a lot of insightful information here, pulled from multiple resources, that agencies can put to good use as they prepare to move into next year.
Related Articles:
Marketing Agencies Want Talent Focused on the Big Picture
Beware! 12 Agency Monsters to Watch Out For