U.S. Bank Rewards Loyal Customers with "Free Money"
U.S. Bank is rewarding its most loyal check-card customers with "free money" that can be used at popular retailers that the bank knows are relevant to those particular customers.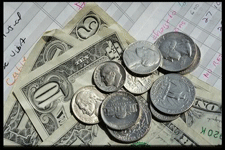 Each week, some customers will receive an email alerting them that they have received a gift ranging in value from $2 to $50, depending on the retailer. The retailer is selected based on customers' transactional data.
The gifts are redeemed when the cardholder uses their U.S. Bank Check Card when they shop at the specific retail store, website or restaurant named in the email message. Once the purchase is completed, the bank credits the cardholder's account with the specified gift amount.
The program is in partnership with FreeMonee Network. The FreeMonee Gifts function like a gift card on an individual's debit or credit card, allowing consumers to purchase anything they want with the designated merchant.
"U.S. Bank is continually looking for ways to reward our loyal cardholders," Clifford Cook, chief marketing officer for U.S. Bank Retail Payment Solutions said in a release. "FreeMonee Gifts are a simple and safe way for us to give free cash incentives to our cardholders to use at their favorite major retailers."
On average, 50% of redemption takes place within 72 hours and ranges between 2% and 30%, Jim Taschetta, the chief marketing officer at FreeMonee, said.