How and Why to Use Sweepstakes on Facebook
Brands are loading sweepstakes promotions to Facebook pages at a rapid clip, hoping to deliver some fun to fans, reward loyalists and maybe even pull in a few new admirers. But you shouldn't do something just because everyone else is doing it. Does it make sense for your brand to run a sweepstakes on Facebook?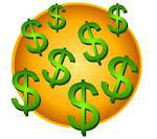 At its most basic, the answer will always be: "Look to your objective." For example, if the target audience for your promotion is specifically the Facebook community, then go for it. And if your goal is to build brand enthusiasts, and you already have a significant number of people who "like" your brand page, then a sweepstakes that's available as a reward to only your current, loyal Facebook fans makes sense.
But if you have plans to use your social media activity for more than just collecting likes—if you plan on moving fans of your brand into a permission-based marketing program so you can qualify them as prospects and nurture them into loyal buyers—then it makes more sense to firmly plant your sweepstakes entry, registration and data collection on a site that you control.
If you're in the unenviable position of being judged by how many likes your brand page has (the average among Fortune Global 100 Companies in the U.S. was over 102,000 in 2011, according to Burson-Marsteller), then a broad-scope sweepstakes offer might sound tempting.
Before you invest in prizes, programming, legal and the online advertising or PPC program that you'll need to draw new fans to your page, consider these three points:
• This type of "like us to enter" sweepstakes is very attractive to "professional" sweepstakes players, and it's easy for them to jump on board.
• Your "like" numbers may go up, but the quality of interactions may not.
• Be prepared for the chance that you may award prizes to individuals who've never even used your brand.
Converting Fans to Advocates
Most important, gaining "likes" should be just the tip of the iceberg when it comes to your Facebook strategy. Turning real fans into advocates who interact with your brand on a regular basis is the key to gaining a return on your Facebook activity.
Once you've determined that Facebook is, in fact, the place to deliver your sweepstakes promotion, use the following checklist of things to think about in creating a meaningful program:
1. Invite consumers to like your brand page for the option of entering your sweepstakes—and to unlock other special content for friends of the brand.
2. Liking the page does not automatically enter them into the sweeps, however.Consumers must complete a brief entry form. The fewer pieces of information they need to share, the more entry completions you'll get. So only ask for the data you absolutely must have.
3. Let consumers know how often they can enter. If there's a value to your business in bringing them back to your Facebook brand page daily, encourage them to enter daily.
4. Advertise your sweepstakes to consumers. Go out into their world—online, instore, in media—to find new customers and bring them to your brand page. If you use your Facebook page only to carry the message, you're not likely to gain a significant number of new likes.
5. Use your prize to deliver a brand experience. Sure, everyone wants the new iPad. But unless you're Apple, using it as a prize isn't delivering any message about your brand. What's more, you shouldn't be offering any Apple product as a prize without the company's permission to do so.
6. Leverage the social aspect of Facebook. Once they've entered your sweepstakes, invite (don't require) consumers to share the excitement, passing along your promotion news to their friends.
7. Make it a legal sweepstakes. Don't skip the details. Work with a legal administrator to develop and publish official rules and register the promotion where necessary.
8. Follow Facebook guidelines. You're a guest in their house. Your brand page and your promotion should follow their rules, or you may find yourself locked out.
What's the alternative to executing your sweepstakes on Facebook? Host it yourself for increased control and deeper metrics. On a microsite, you control every aspect of the promotion, including the look and feel, the data you collect and how you manage it, and details like legal requirements. You gain the creative freedom to design a promotion that looks and feels like your brand personality rather than fitting within Facebook's specific page grid, the format of which tends to make many brands look alike to consumers.
Within today's digital ecosystem, integration is key, and providing an offer that's relevant to your target consumer is essential. Build a sweepstakes strategy that's based on clear objectives and an in-depth understanding of your customers, and the question of where the promotion belongs should answer itself.
Virginia Bates is partner, director of promotion planning at Eric Mower + Associates.