Your Kids Aren't the Only Ones on Fortnite—Brands are There Too
Brands like Wendy's are playing to win with esports and Fortnight, staging events within the community to connect with gamers.
As Digiday reports, the fast food chain hosted its first Fortnite livestream last November on Twitch. It co-opted one of the game's limited-time missions, "Food Fight," which gave players the chance to play for either Wendy's or the fictional Durr Burger in-game restaurant.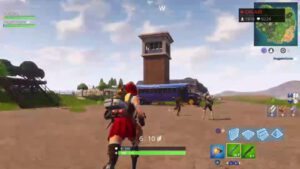 During the 10 hours Wendy's streamed video in one day, the chain went from zero to 7,400 followers on Twitch, with 43,500 comments posted on the site, Jimmy Bennett, director of media and social told Digiday.
"We see a lot of brands jumping in and trying to use paid media to grow their brand presence, but it's actually more exhausting to try and do it that way," says Bennett. "We didn't have to do so much heavy lifting and put so much money to support it because we were able to organically lean into the experience."
Another route is to sponsor popular gamers. This month, Dr. Lupo was the first professional esports player sponsored by State Farm. And, last summer UberEats paid popular Twitch streamer to promote the service, offering a discount linked to the number of "kills" he made during a game.
---
You May Also Enjoy:
---
Over Super Bowl weekend, a live set within Fortnite by DJ Marshmellow was watched by about 10 million players. The appeal of such an in-game esports promotion—which helped boost his YouTube viewership by 500 percent—is enticing, but you have to get it right, cautions Richard Downey, svp of global new business at The Specialist Works.
"Gamers will call out brands that mess up. You can't just advertise in a community like the one Fortnite has without authority, especially if you're a non-endemic brand," Downey told Digiday.
To learn more about how to profit from the business of esports, join us at the ESports Business Summit, Sept. 10-12 at the MGM Grand in Las Vegas.