Why You Should Target Your Native Ads Internationally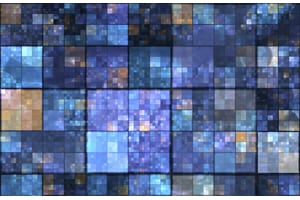 Native advertising is booming. Back in 2012, Americans spent $1.5 billion on native advertising. That figure is expected to hit $7.9 billion this year and projected to grow to $21 billion by the end of 2018.
This ad spending isn't limited to websites like BuzzFeed. The majority of online publishers now offer native advertising options, including prestigious outlets like The New York Times and The Wall Street Journal.
Given how effective native advertising can be, it's easy to see why marketers and publishers have embraced it. Consumers are more likely to view native ads than banner ads, and the majority of publishers have faced little to no backlash from readers for featuring native displays.
However, when it comes to native ads, most publishers are homebodies. The more forward-thinking outlets are expanding globally with their advertising, but the practice is still rare. BuzzFeed launched its international native advertising effort in early 2013, but it was only last July that The New York Times followed suit.
Both of these publishers recognized the revenue potential of the international market; others remain hesitant. According to its own figures, more than two-thirds of The Guardian's digital traffic comes from outside of the U.K., yet the publication focused primarily on Britain during its native advertising venture with Unilever.
Why International Expansion Is Important
For many publishers, the struggle to enter the native ad realm stems from the networks and agencies they work with; not all offer an international perspective, and this outlook is myopic.
The Internet is a global phenomenon, and website traffic is seldom limited by national borders. Publishers operating primarily online are perfectly positioned to capitalize on international visitors, and businesses should be open to the international financial possibilities.
Tapping into this organic traffic is one of the easier decisions a publisher can make. Digital advertising across the globe is only increasing. By getting in now, you can boost your company's bottom line at minimal risk and get a real feel for the market as it continues to grow.
International advertisers are clamoring for this type of ad, and they're willing to pay top CPM for prominent positions on a frequently visited site in their countries. It's worth growing your international advertising across the board, but giving specific attention to native advertising offers the best chance to capitalize.
How to Grow Internationally
Broadening the reach of your native advertising is similar to any other type of international expansion — it begins with research. Here are the first three steps to take:
Check your metrics.
There's no use running native ads targeting the Canadian market if you don't get many visitors from Canada. Look at your website's analytics to learn where most of your traffic comes from and where to focus your efforts.
If someone on your team is familiar with those countries, it's worth picking his or her brain. But don't construct an internal sales team for your international expansion; an ad network will better serve you.
Find the right ad network.
Perhaps you already work with a network, but is it the right one to help you monetize your international web traffic? Give the team a call to ask about past international expansions. Has the team succeeded? Is it knowledgeable about the markets you're targeting? How is its international traffic, and how many international advertisers does it already have?
Your ad network is potentially your biggest resource. Most have been working internationally for a few years now and have larger bases. Use their experience to find what works best for your site.
Top networks will quickly get your ad tags placed on websites. This gets your new revenue stream flowing and provides access to international advertisers that are eager to fill those spots.
Once your ad unit launches, there's a temptation to pat yourself on the back and watch the money roll in, but that's the worst thing you can do. Launching your native ads internationally is not a "set it and forget it" situation; you must remain proactive in working with your agency.
Remain proactive.
Make sure to keep reading industry news and following industry leaders on social media. These are great ways to stay informed with what's going on and to stay on top of any potential trends or changes that might be happening in your industry. Staying informed through leaders in your community is often the best way to remain proactive when it comes to innovations, trends, and changes.
Continue tweaking your targets and testing new ideas. Have one eye on your metrics, and when new opportunities reveal themselves, grab them with both hands.
Ash Nashed is founder and CEO of Adiant.