Using Web Data to Improve Your Retail Storefront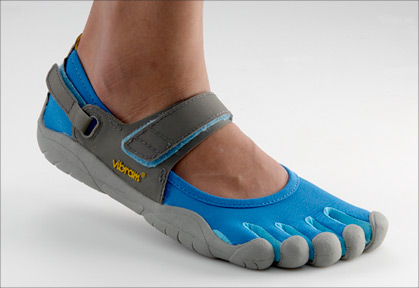 Over the December holidays, nearly 65% of shoppers researched products online and then purchased in stores at least half the time. What this means is multi-channel retailers that operate both web and brick and mortar storefronts can take what's happening online –not just purchases, but the silent, implicit behaviors of consumers browsing– and use it to see emergent trends and improve in-store merchandising.
Unfortunately, most retailers still look in the rearview mirror to determine what products are poised for financial success in the future and should therefore be prominently merchandized in the store. This is largely because so-called "predictive" applications tend to prioritize the wrong set of indicators, often identifying consumer trends months after the fact or relying on seasonal data from last year.
The reality is that ecommerce data can provide much more relevant and timely indicators of popularity from the online research process, such as new or increasingly popular search terms, or engagement metrics like dwell time on particular products or categories. These can significantly predate any purchases and give retailers the ability to order ahead of emerging trends.
You may find yourself asking what the true value of cross-collaboration actually is. Is it really worth your time? Yes, and it's within your reach. Numerous retailers are already using this approach to respond to smoke signals and give them an early edge on competitors.
For example, Sun & Ski Sports was one of the first companies to spot the puzzling rise in popularity of the Vibram FiveFingers shoe. They did this by observing the behaviors of customers on their site and noticing visitors spending a lot of time looking at and engaging with the funny-looking barefoot-mimicking shoe. Based on these observations, the Houston-headquartered national sports retailer decided to order more inventory and amplify the promotion of the shoes—long before their competitors ever caught on. As a result, the shoes flew off the shelves.
For retailers looking to invigorate their stores with insights from other channels, here are three simple suggestions:
Get Personal – According to a study by the National Retail Federation and KPMG, 53% of retailers said they plan to focus on their site's personalization technology in the coming months. Personalization can be a great way to create engaging experiences for your customers online, with several solutions providing powerful tools that analyze customers' silent behaviors on your site.
Follow the Right Signals – Purchases tell you someone took the leap. But with a good portion of customers using the web for research only, you also have to look at more implicit signals, such as search terms, scrolls and mouse hovers.
Assess Across Geographies – The shoe-of-the-moment in New York drastically different from the hot footwear in Los Angeles. By looking at how your customers in different geographies are engaging with your products online, you can ascertain what products will be a hit in local stores.
While counterintuitive, paying attention to what's happening everywhere but your store can actually make your stores more profitable and better merchandised. The online/offline divide in retail may never disappear entirely, but will undoubtedly start to close in as the tools improve and we see more retailers benefit from using a more collaborative approach.
Anurag Wadehra (awadehra@baynote.com) is CMO of Baynote.