Using Data to Create B2B Brand Advocates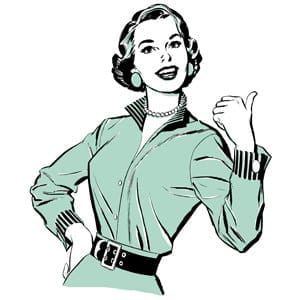 B2B marketers know that it costs more to acquire new customers than to keep existing clients and turn them into brand advocates. But the majority of ad spending still focuses on new customers, even though the emergence of new measurable and targeted tactics gives us more ways to engage with existing customers than ever before.
What's the secret to building an effective customer retention program? Always start with data.
Customer retention is about engaging with your existing customer base, learning what they want and wining their loyalty. To do so, you have to know your audience. Your customer data is an invaluable tool for understanding your B2B customers and analyzing their purchasing patterns to determine who you should be targeting and how. For example, you might take a closer look at lapsed customers to predict why their buying behavior changed, allowing you to tailor messaging so it's relevant to their current challenges and needs.
B2B engagement is built on your ability to maintain your customers' interest over time, delivering a consistent and positive customer experience across multiple physical and digital touchpoints. Everything from targeted communication to branded content should be grounded in data and designed with your customers' specific needs and expectations in mind.
For example, you might consider a highly targeted digital campaign that entices current customers with a compelling offer related to a product they've purchased from you in the past. Perhaps it's timed with their operations cycle so it hits when they are ready to buy, and ties back to a customized landing page that makes it easy to convert the sale.
And remember, never underestimate the power of a referral. A successful customer retention program will do more than help you keep your current customers—it will help you attract new ones. With longer sales cycles and more time spent researching purchases than their B2C counterparts, B2B buyers are more likely to value reputation and consult the advice of others when making a decision.
Your ultimate goal should be to identify and retain loyal customers who are willing to testify on your behalf and recommend your products/services to their peers. The abundance of digital tools available to marketers today makes it easy to develop a strategic customer referral program with measurable results. Entice your customers with compelling offers in exchange for reviews, feedback and referrals. Connect with them on a regular basis by sharing relevant content through your website, PR and social media channels, targeted email campaigns and direct mail. Show appreciation through special events, promotions and personalized gifts.
In today's highly competitive and customer-centric world, B2B marketers cannot afford to overlook the power of customer loyalty. By understanding your data and delivering a "total" experience for your customers across multiple channels and touchpoints, you'll create powerful brand advocates that can generate ROI and set you up for long-term success.
Grant A. Johnson is the chief measurable marketing officer of Responsory.