Trigger Email Open Rates Soar: Trend Report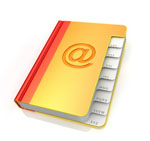 Triggered email messages had 96% higher open rates and 125% higher clickthrough rates than "business as usual" messages in the fourth quarter of 2011, according to recent statistics from the Direct Marketing Association's Email Experience Council and Epsilon.
Triggered email only represented 2.8% of the total email volume measured in the Q4 2011 North American Email Trends and Benchmark Results study.
"Triggered messages are now a vital component of any email marketing program and clearly outperform less targeted [messages]," said Judy Loschen, vice president of digital analytics at Aspen Marketing Services, a division of Epsilon, in a statement. "Leveraging dynamic content and a series of messages, as opposed to a single message, will solidify the customer experience."
The report also shows a 41.5% increase in average email volume per client during the holiday season. Open rates in the fourth quarter were up 11.6% from the third quarter and 12.4% from Q4 of 2010, while clickthrough rates dropped slightly to 5.2%
The quarterly analysis was compiled from 8.5 billion emails sent in October, November and December 2011, across multiple industries and approximately 140 participating Epsilon clients. Triggered message benchmarks were compiled from over 51 billion triggered emails sent by Epsilon from January 2010 through December 2011.
Non-bounce rates remained strong, increasing slightly quarter over quarter and year over year to 96.3%. Open rates (24.8%) also increased quarter over quarter (1.2%) and year over year (12.2%).
Clickthrough rates decreased 0.4 percentage points (8.1% overall) from last quarter to 5.2%. However, average volume per client increased by 41.5% over last quarter and showed an increase over the fourth quarter of 2010 to 21.0%.