Trifacta Creates a Tiered ABM Focus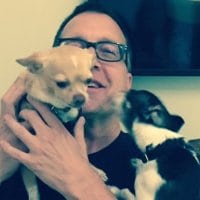 Trifacta is finding success with account based marketing (ABM) by approaching top tier targets with customized marketing programs.
About 18 months ago, Trifacta identified 660 accounts it wanted to target with ABM; eight months ago it narrowed that field down to 180. Bill Karpowicz, Trifacta's director, global marketing campaigns, said an initial challenge for the data analysis tool provider was to explain to the c-suite why there would be a smaller potential prospect audience.
"We had to qualify it by saying there would be less prospects, but they would be of a higher quality," he said.
The target audience was companies with $1 billion in revenue and above. At those companies, the individuals Trifacta wanted to engage were people with director level and above titles who worked with data. IT managers were not included. "We were narrowing down not only the number of companies but the number of people within those companies as well," he said.
It is crucial, of course, to identify the right target accounts. This is a task that must be accomplished together by both sales and marketing, noted Karpowicz, who spoke at LeadsCon's recent B2B Connect to Convert event. "The sales team needs to have a playbook for targeting accounts and marketing needs to execute on that."
Each account executive identified 22 accounts in their territories, and they were ranked in three tiers, with Tier 1 being the group that got the most hands on attention.
Trifacta works with B2B Fusion on its ABM strategy. The account reps that are seeing the most success with ABM show a clear commitment to making it work, said Karpowicz, noting that the top rep hit his sales goal for the year by focusing on his 22 accounts that were identified as ABM targets. "Everything he did had a goal attached to it."
Highly developed plans are created for Tier 1 accounts. For one, a microsite was created featuring the Trifacta logo and the account's logo. The site featured content about the brand's relationship with Trifacta, and assets dedicated both to the client's vertical market and the client itself.
"You couldn't search for it, you could only get to it if you had that direct link," he said. "Within a few weeks, it was in our top 20 pages for page views. The account rep believes that a lot of people in the target account bookmarked the page—they don't think it is a page created for them, they think it is the Trifacta home page."
A special webinar was also created for this account; 40 people registered and 28 attended the live event.
Related Articles:
Locating the Right Targets for ABM
Q&A: Demystifying Account Based Marketing