Three Strategies for Creating a Diverse and Inclusive Organization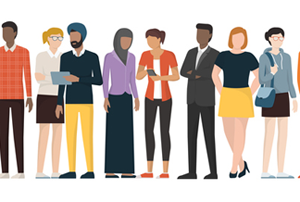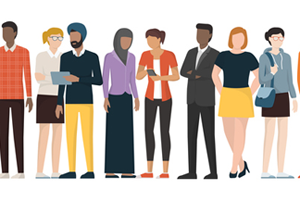 Creating a diverse and inclusive organization can be achieved by focusing on recruitment, retention and education, according to a column in AdExchanger by Shona Pinnock, Director of Diversity & Inclusion at Meredith Corp. The three-pronged approach will drive meaningful change, she believes, at a time when the public demands it.
Recruitment
Pinnock's first rule of thumb when is comes to recruitment is to slow down. Fostering diversity and inclusion means making space for candidates with whom you may not sure all commonalities. Rather than filling an open position with someone you're familiar with, attempt to be more open-minded. Pinnock suggests utilizing your industry's associations to discover more diverse candidates.
Retention
It's important that once diverse employees have been recruited that they gain equal access to opportunity, growth and development at the company. Set the stage for what diversity and inclusion might mean at the company at a day-to-day level. Surveying employees in order to discover inequities can provide meaningful data about company practices.
Education
Acknowledging biases and continuing along the path to growth and development takes constant work, Pinnock says. She believes educating employees about the history of racism is key. And though some pushback and resistance may occur as a result, it's all part of the process.
For more detail on Pinnock's three-pronged approach toward a more diverse and inclusive workplace, read more in AdExchanger.