The Amazing Brands that Rank Tops in Viral Sharing
Getting people to talk about your campaign and share it virally is the reward for great marketing.
A new ranking from Engagement Labs looked at close to 500 consumer brands from a wide variety of categories to unearth the most talkworthy marketing campaigns. The ranking is based on the extent to which people share or talk about a brand's marketing or advertising content either online via social media or offline via face-to-face conversations.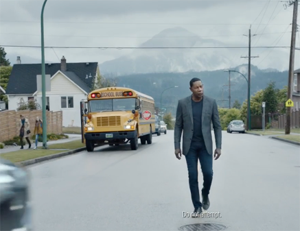 An interesting mix of categories from video games to beverages to cosmetics to consumer-packaged goods appear on the ranking indicating that a vast variety of marketers are working hard to amplify marketing campaigns.
In the online sharing category, Playstation took the top spot with its ad for Marvel's Spider-Man that aired on the NFL's opening night. Also in the mix for the brand was its "God of War" campaign that helped make it the fastest selling PS4 exclusive. Red Bull and its new Aston Martin roared into second place for its flagship Formula One team Red Bull Racing. F1 is a huge moneymaker for the brand, bringing in a reported $10.3 million in profit in 2018, Engagement Labs says.
"PlayStation and Red Bull are on top of their game when it comes to giving consumers content that's worth talking about," Ed Keller, CEO of Engagement Labs says. "Both brands understand the value of telling stories that excite fans, and they are good at execution, too. Nowadays, brands need to be prepared to invest in effective storytelling."
Nintendo took third place for online brand sharing. To keep up with, and counter the success of Sony PlayStation's Spider-Man release, Nintendo forked over an estimated $6.2 million in advertising spending in August 2018, and increased total spend to promote the popular Fortnite title on its Switch console. The video game community took notice, making Nintendo Switch 2018's best selling gaming platform.
Among the top 10 for online sharing, Xbox ranked fourth, followed by Pokémon, Call of Duty, Betty Crocker, Arby's, Lego, Burger King and Pillsbury.
---
Other articles you might enjoy:
---
When it comes to offline brand sharing, Allstate and its CMO Elizabeth Brady took the No. 1 spot of the most talkworthy marketing. A refreshed tagline with "Now that you know the truth, are you in good hands?" with Dennis Haysbert and an edgier "mayhem" series of commercials with the actor Dean Winters. With the dual campaign, Allstate increased overall marketing investment in 2018.
Rival Geico spent a whopping $1.2 billion last year on advertising, more than any other U.S. insurance company. The lovable little green gecko starred in co-branded marketing tie-ins with Avengers: Infinity War and got more than some of the sweet Avengers halo effect. In addition, the "Longest Goal Celebration Ever" meme and talkworthy commercial is rated one of the top 10 soccer ads for the 2018 FIFA World Cup, Engagement Labs says.
TD Ameritrade, in third place, earned plenty of talk from a campaign about conversations. Its "green room" series of ads portray honest conversations between everyday people and a TD Ameritrade advisor who listens well, and cares.
Ranking fourth was Avon, followed by Proactiv, Liberty Mutual, AARP, American Express, State Farm, Mattel and Puma.