Take Advantage of Billing Statements for Customer Engagement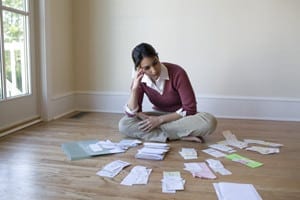 Marketers are always looking for new ways to reach customers and improve brand experiences while, of course, delivering the greatest possible ROI.
But what if I told you that a department in your company is beating your marketing team in terms of customer engagement? In fact, their communications are viewed by 97% of your existing customers for an average of 2-5 minutes at a time. Think about that for a minute. Your marketing team has never created a Facebook post or even a television spot that attracted that level of customer engagement. No marketing team ever has.
So what is this unique medium and where is it created? Your customer bills and statements generated by your company's mail operation. If you are leading an omnichannel marketing campaign and you haven't talked to the person running your mail operation in a while, now may be the time.
Consider these facts:
24 billion billing statements were mailed to U.S. consumers in 2013 (the most recent year for which statistics are available). Typically the percentage of customers requesting printed statements is between 60-90 percent, depending on industry, e.g. the U.S. inspector general's office analyzed three consecutive months of 2014 billing data for a major utility company and found that 91% of customers chose to receive their statements by mail.
The reasons why so many consumers continue to depend on paper bills and statements vary, but are usually related to one of four reasons. Some want a hardcopy for their records, while some simply want the mail piece as a reminder to pay their bill. Others find information difficult to access and read online, and a growing number of consumers have privacy and security concerns about online transactions.
The cost to produce more attractive, more personalized and more effective mail is cheaper than ever before. It is likely that your mail operation has the necessary hardware and software to make it possible today.
You don't have to look further than your own mailbox to see which businesses are using bills and statements as effective marketing tools and which are not. Open today's mail and compare your best and worst mail pieces. Are your billing statements in full color or black and white? Is the important information easy to find and understand? Does the mail piece include a personalized message, relevant coupon or offer that interests you? Does it include a PURL or QR code and entice you to link to a mobile app, a personalized interactive video or website for more information?
Now, compare the best of those pieces to the mail your company is sending to your customers. How do you stack up?
Are your bills and statements designed to allow for additional marketing messages? And are you making effective use of color?
The content and design of your bills and statements is critical to reducing customer confusion, which in turn lowers call center expenses and, more importantly, helps to ensure your business is paid on-time. Document design is also critical if you want to maximize the impact of your transactional mail piece and use it to deliver timely, relevant and personalized marketing messages. White space is important, as is the use of color and shading to highlight key information.
Think about the outside envelope as well. Print a personalized marketing message on the envelope, and your open and response rates will be even better. Studies show that seven out of 10 people are more likely to open a mail piece with color text and graphics on the front before opening mail pieces without these attributes.
Are you working with your data insights team to target and personalize individual mailings? And do you have the capability to print personalized messaging on statements and envelopes?
More than 90% of the data the world has ever created has been generated in just the last five years and the pace of acceleration is only getting faster. Successful marketers are using this data to create a more complete 360-degree view of their customers and tailoring the customer experience according to their customers' preferences and tendencies. This includes all touch points including mailings.
For example, leading mobile telecom companies are monitoring their customers' phone and Internet usage to provide more competitive rates and relevant offers. To help mitigate the impact of "bill shock" – a motivating factor that leads many consumers to switch carriers – these companies are using their data centers to warn consumers via text messages when they have exceeded their calling and data limitations. In the same billing cycle, they then use that information to print relevant offers directly on the bill, or billing envelope to encourage the consumer to move to a more suitable plan. In some cases they are including on the statement a link to a personalized interactive video (PIV) that uses real-time data to highlight an opportunity. Today forward-looking companies are combining video technology with real-time data to deliver customers' billing statements, providing a sound and motion experience with the physical statement.
Are all of your physical mailings fully integrated with digital channels, including websites, customer emails, mobile applications and social media?
A consistent, personalized communications strategy across the entire customer experience is the goal of most marketers today. However, many companies still underutilize their physical mailings to deliver and reinforce the key messages for each customer. 
It has been proven time and again that combining digital and physical communications increases response rates and ROI. In fact, the more channels you add, the better the results. A recent InfoTrends study found that response rates increase 45% when direct mail is combined with a landing page, email address and mobile marketing.
Lila Snyder is president of Pitney Bowes Document Messaging Technologies.