Shop.Org's Holiday Online Sales Survey Offers Strategies for 2012
The successes and failures of various tactics used by online marketers during the holiday 2011 season offer insight into practices for 2012. A survey by Shop.org chronicles these, as well as marketers' anticipated investments, both in reaction to the holiday results and otherwise.
For instance, retailers cite several aspects of search in their plans for the current year. These include on-site capabilities as well as search optimization and search engine marketing. The latter, some mentioned in write-in responses, was "very productive."
Marketers will invest in more than search to increase their visibility in 2012: Other responses include building house files for email and catalog efforts, as well as using more affiliate marketing strategies and gaining broader third-party exposure through blogs and social influencers. And yes, many of the retailers surveyed plan on improving the mobile experience.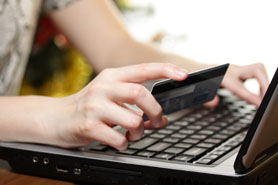 They also anticipate investigating behind-the-scenes changes as well, including finding ways to extend the shipping cutoff dates to Canada, which caused at least one respondent to lament "lots of missed opportunities." And a few cite the need to increase operational capacity during the Cyber Monday (the first day back at work after Thanksgiving, when shoppers take advantage of powerful work Internet connections to shop) and other heavy-traffic online shopping days.
What made their customers shop? More than 42% of retailers surveyed say percentage-off coupons for the entire site were among the online tactics that pulled in the most customers. Free shipping comes up as both the second- and third-most effective tactic, with 36% saying offering this with conditions such as minimum purchase amounts worked, and 29% indicating giving shipping without any conditions proved valuable.
Just under one quarter cite limited time promotions, while 19% mention online-only sales.
What didn't work? Bounceback promotions, in which customers were required to use a coupon, or were given a discount on their next online purchase.
"The simpler, clearer and easier to understand the offer is, the more likely the customer is to use it," says Fiona Swerdlow, head of research at Shop.org, which coordinated the research. "Everybody understands what a percentage-off coupon is. With a bounceback offer the customer has to remember that the retailer gave a coupon for the next purchase – if that customer chooses to make another purchase from that retailer."
During 2012, marketers anticipate using fewer site-wide promotions in favor of focusing on personalized discounts, according to the survey. One respondent wants to adjust the timing of a semi-annual sale to coincide with Black Friday (the first shopping day after Thanksgiving). And another wants to carry the wave of sales generated by Cyber Monday forward by generating a program for the Monday after Cyber Monday.
There's a reason respondents are focusing on Cyber Monday in 2012: According to three-fourths of the merchants surveyed, it was one of the three highest-grossing days for online sales, with Black Friday, mentioned by 54%, a distant second and Monday Dec. 12 an even-more-lagging third, at 22%.
"In years past—2008, 2009 and 2010—consumers had been rewarded with some pretty good deals for Thanksgiving, Black Friday and Cyber Monday weekend," says Swerdlow. "It's not surprising they were primed for what retailers were offering in 2011."
While the survey didn't explore whether online sales cannibalized retail results, Swerdlow is pretty sure the initial boost didn't cause a front-loading of sales. "[Online] shopping started very strong very Thanksgiving weekend, and then continued to be quite strong thereafter," she says.
Shopping Cart Abandonment Fell During Holiday
Other key performance indicators trended well during the holiday 2011 season. Compared with the first 10 months of the year, returns and fraud rates were mostly flat with some declines, and shopping cart abandonment rates were either flat or fell as well.
That last trend is in part due to the urgency of shopping for the holidays, Swerdlow says. "People need to get things done. They don't have time to put something in a cart, think about it and maybe come back a few days later. They are, for the most part, saying 'Aunt Jane wants Ugg slippers, so I am going to buy them.' There's no reason not to complete the transaction."
Going forward, Swerdlow advises that marketers examine the elements of the online shopping process that encourage consumers to complete the transaction then and there. She suggests showing a running shopping cart total – including shipping charges – before the checkout process starts.
"The leading reason for shopping cart abandonment is sticker shock when [consumers] see the shipping charges," she says. "Don't get them saying 'that is more than I want to spend.'
"Marketers need to focus on making the checkout process as comfortable and informative as possible. The consumer has to have all the information they need to feel really great about clicking 'submit' at the end of the process. [Doing so] will pay good dividends not just during the holidays but throughout the year."
Free Shipping, 24-Hour Service Spur Online Sales
Shop.org's survey found two out of every five online shippers did more online shopping this year than in 2010, with another 42% equaling last year's level. Among those who increased their online consumption, top reasons included free shipping offers, 24-hour shopping convenience and not wanting to fight the crowds in brick-and-mortar locations.
Those who spent less online largely did so due to economic reasons: Having less money to spend, or needing to buy fewer gifts ranked first and second among reasons given. While preferring to handle or see items before purchasing them came in third, the poor economy popped up again as fourth, followed by those citing shipping charges as reasons for spending less.
A lack of free shipping offers and privacy concerns barely registered as responses among this group.
Mobile Phones And Tablets Serve Different Purposes
Not all portable web-enabled devices are equal, and 2011's shopping patterns reflect this. Consumers used their smart phones primarily to access store information such as hours, location and driving instructions, and to a lesser extent to search for discounts, comparison shop or access product reviews. But almost twice as many used their tablets to make purchases than used phones, according to Shop.org.
For 2012, marketers can make use of this information by acknowledging smartphones' function as an in-store device. Swerdlow cites a test program by Macy's in which the retailer has begun working with Google to provide in-store floor schematics via Google Maps.
"This makes the smart phone an on-the-go type of device," within retail settings," she notes. "It delivers information to consumers on the store, allowing them to find the store, find things within the store and find more information on that thing in the store."
Shop.org surveyed 59 merchants, and 2,233 consumer participants throughout early and mid-January for its research.