Reviews Help Friskies SEO Performance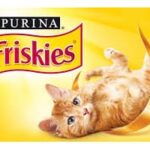 Purina Friskies knows that improved search results are good for business, so it decided to focus on leveraging customer reviews as part of its SEO strategy to get visitors clicking and saw big increases in search traffic as a result.
Friskies teamed with Bazaarvoice to optimize SEO performance, with oversight from Neo@Ogilvy, which has been Friskies' search agency for four years.
"Through our research, we've found that more and more people are searching for ratings and review content, especially in the CPG space. Purina had recently teamed with Bazaarvoice, and because we knew this, it was important to collaborate with them. As the platform was deployed, various SEO plug-ins were created to ensure we were getting those stars in the search results," says Tiare Helmstead, organic search strategist at Neo@Ogilvy.
Seeing those gold rating stars in search results is the best way to get consumers looking for reviews to click, she says.
"When a consumer does a search for a brand and they're looking for reviews they're going to qualify their keywords with 'reviews' or 'ratings.' By having the star ratings in the search results, right next to them it tells users how many reviews have been written and the overall rating. That's the first indication to the consumer that this is a popular product, it has a lot of reviews and great ratings. Those stars really help improve that click-through rate. Then they'll go to the page, they can read through a variety of reviews, they can sort through the most recent reviews or an overall average rating that's really helpful," Helmstead says.
Purina Friskies had already planned to deploy customer reviews across its product pages, and Bazaarvoice's technology is able to leverage that information into search results when implemented properly.
Once Purina brands implemented Bazaarvoice ratings and reviews,
Neo@Ogilvy closely monitored product pages to determine whether search engines indexed the review content and displayed rich snippet stars. If there was an issue, Neo@ Ogilvy worked with Bazaarvoice and Purina's digital agency to adjust the code accordingly. Once content indexing was evident and stars appeared, a sufficient amount of time needed to pass to ensure performance consistency and statistical significance.
"We were able to get those stars appearing in the search results. From a search perspective, proper development made sure all those stars were appearing on all of the pages on which Bazaarvoice was deployed," Helmstead says.
The results were Organic search traffic increased on the majority of Friskies pages with review content, with an average increase of 28 percent where the solution was deployed. Neo@Ogilvy also found that there was a 147 percent increase in traffic coming from phrases that contained the word "review."
"Making sure the code and keywords are compliant with how Google wants to see it is really important, and it's really important for all of the stakeholders to be on the same page and really understand the importance of search. There was minimal development effort for this, but we were able to reap really big benefits from it. Small steps can really have a big impact," Helmstead says.