Plogging? What's That? Michelob ULTRA Will Let You Know
Team ULTRA—Michelob ULTRA, that is—will again be running in the New York City Marathon this November, but with a twist.
To earn one of the 95 Team ULTRA bibs, runners will have to demonstrate their passion for the environment by showing the brand how they incorporate plogging into their fitness routine to help make the environment a better place.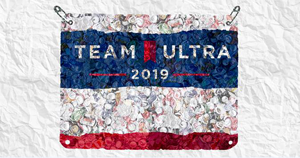 For those that need a refresher—or a definition—on plogging, it is a fitness trend that first originated in Sweden that is a combination of jogging while picking up litter.
The contest entry opens today and calls for participants to post a plogging selfie and complete a registration form that asks questions like "Why do you want to join Team ULTRA," and "Have you ever run a marathon?"
"By making plogging the ticket to entry for this year's Team ULTRA, runners will do good for the environment while doing good for themselves," the brand said.
Michelob ULTRA has also partnered with Keep America Beautiful, a leading national nonprofit that inspires and educates people to take action to improve and beautify their communities. Keep America Beautiful is also a major champion of plogging in the U.S.
---
More on Influencer Marketing:
---
"Plogging reduces litter, improves recycling and beautifies communities, all of which are core to our mission," said Bali Lambie-Boyer, Senior Development Director, Strategic Initiatives, Keep America Beautiful. "We've recognized plogging as a way to better the earth while bettering yourself since it first made its way to the U.S. in 2018."
The Nov. 3 2019 TCS New York City Marathon marks the third year Team ULTRA has run in the event.