Persona-Driven Marketing Success
Understanding who customers are and where they looking for and accessing information is critical, and persona-driven marketing tactics can help direct messages to the right people at the right time.
Sirius Decisions research director Rachel Young says that recent Sirius Decisions research shows that 60 to 70% of B2B content goes unused or unseen, representing hundreds of thousands (if not millions) of budget dollars. Of that number, 30% is neglected because it is irrelevant and 32% because no one knows it exists, Young said at Marcom Central's recent Marketing Operations Executive Summit event.
"Sixty percent of B2B organizations admit they don't really understand or know their buyers," Young says.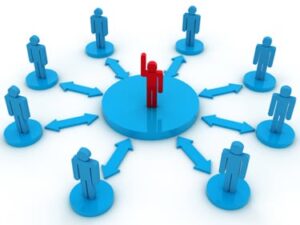 That's where persona-driven tactics can help direct messages to where they need to go. Sirius Decisions' persona framework takes several attributes into account, including a prospect's functional attributes (such as their role within an organization and job title), their personal interests, buying behavior, decision drivers and how they prefer to interact.
Adobe's Acrobat Group recently leveraged persona and buyer insight to impact its launch of the latest version of Acrobat. The brand was looking to shift its messaging to make a big impact on its top line, Young says.
Adobe decided to focus on creating content for four to six specific buyer personas.
"They did their research to define the buyer's journey and they did that in the customer's voice. They defined trigger points to figure out what it would take to break them out of contentment," Young says.
The Adobe Acrobat team focused on creating messaging that reinforced value and engagement and defined the personas they were targeting. All of this information was housed in a centralized hub so marketers could access it worldwide and apply it to personas within their local markets and provide feedback on what was working and what wasn't.
As a result of leveraging persona-based tactics, Adobe Acrobat saw an increase in web visitors of 59%, a 53% boost in web revenue and a 10% gain in orders via email year-over-year, Young says.
HP also used Sirius Decisions' persona-focused tactics for a campaign aimed at shifting perception of its HP Data Analytics Suite brand in the enterprise space and in the C-suite.
HP developed a persona-focused as campaign that leveraged testimonials from marketing executives from some big-name clients: NASCAR, UPS and United Airlines.
"HP leveraged the voice of the customer to convey the message," Young says.
HP created long-form online videos that highlighted how these high-profile clients were leveraging HP solutions every day, resulting in a 50% response rate in direct marketing efforts to CMOs, as well as an exceptional response in perception change among the target audience, Young says.
It pays to get personal.